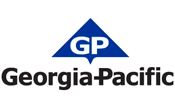 Company Name:
Approximate Salary:
0.00
Location:
Toledo, Oregon
Country:
United States
Job Categories:
Environmental Manager/Coordinator: Single site
Industry Segments:
Paper/Lumber/Timber
Experience level:
6-10 years
Education level:
Bachelor's Degree
Environmental Manager
Provide environmental leadership and strategic direction to the Toledo Containerboard facility (fully integrated pulp & paper mill) through the application of the Market Based Management® (MBM®) Framework and Guiding Principles. Create long term value for the organization by ensuring that environmental excellence and performance improvement is facilitated through our MBM culture; that environmental strategies effectively address the mill's risk profile; and Georgia-Pacific's overarching seven element Risk Management System (RMS) is effectively applied to environmental programs.
The ideal candidate must be able to embrace and facilitate change, possess strong interpersonal skills and have the capacity to efficiently balance multiple activities, programs and priorities working with regulatory agencies. The position requires enhanced verbal and written communication skills and the ability to effectively communicate with a wide variety of audiences. The successful candidate must be self-motivated, demonstrate good judgment and sound decision making skills, good organization skills, and the ability to lead through others in maintaining and improving the environmental performance of the Toledo Containerboard operation.
 
Position reports directly to the Vice-President and General Manager of the Toledo Containerboard operation.


A Day In The Life Typically Includes:
* Provide leadership and strategic direction to achieve the environmental vision through management commitment and employee ownership. 
* Ensure the facility environmental vision remains evergreen, describes the vision of a better state and that employee objectives are connected to the vision.
* Assist facility leadership with the development of short and long-term environmental objectives, targets and strategies.
* Provide oversight of evaluation, interpretation, and compliance with environmental laws, regulations and permits as it relates to the operation of the facility.
* Provide a strong foundation and solid understanding of the Georgia-Pacific   environmental standards and all federal and State regulations.
* Utilize plans and tools to develop environmental talent, skills and knowledge.
* Ensure the development, improvement, and implementation of training systems to meet facility needs.
* Facilitate and represent the facility during agency inspections and public meetings.
* Apply effective communication skills to facilitate community town hall meetings.
* Provide leadership and support to community outreach program.
* Effectively interact with division/corporate environmental and legal resources to seek the best knowledge. 
What You Will Need:
Basic Qualifications:
* Bachelor's degree in engineering, environmental management, environmental science, or related field of study
* 5+ years' Environmental Compliance and Management systems experience
What Will Put You Ahead?
Preferred Qualifications:
* Experience managing compliance with laws and regulations in multiple environmental areas (water, air, waste…etc.)
* Experience in managing environmental issues in an integrated pulp and paper manufacturing facility or other industrial or manufacturing facility
* Prior environmental leadership role with established track record of leading and developing direct reports
Want to learn more about Georgia-Pacific?
Salary and benefits commensurate with experience.
We are an equal opportunity employer. Minority/Female/Disabled/Veteran
Except where prohibited by state law, all offers of employment are conditioned upon successfully passing a drug test.
This employer uses E-Verify. Please visit the following website for additional information: www.kochcareers.com/doc/Everify.pdf
Follow us GP-LinkedIn GP-Twitter GP-Facebook GP-YouTube