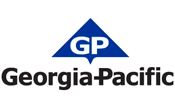 Company Name:
Approximate Salary:
0.00
Location:
Memphis, Tennessee
Country:
United States
Job Categories:
Safety Manager/Coordinator: Single site
Industry Segments:
General Manufacturing
Experience level:
6-10 years
Education level:
Bachelor's Degree
Health & Safety Leader
Start your career at Memphis Cellulose, LLC, a world-class manufacturing facility where team members are using innovative technologies to produce specialty and market pulp for a variety high-end uses across the globe. Creating value for our customers and for society is the goal for our business. Employee participation is encouraged to achieve this objective.
With a workforce of approximately 130 employees, the Memphis mill is within a few miles of downtown, the airport, and the greater suburban Memphis area. The area has many activities, sports teams, a vibrant downtown, the Mississippi River and nearby lakes.
 
As one of six mills in the GP Cellulose business, Memphis provides a unique cellulose product from cotton fibers. Maintaining the highest levels of workplace safety for employees is of utmost importance to our mill. GP Cellulose is also committed to environmental sustainability and stewardship through every stage of our business, using environmentally conscious production practices to maximize the use of renewable raw materials throughout our process. 
Our culture is defined by the Market-Based Management® (MBM®)philosophy which guides everyday decision making and provides employees with opportunities to contribute and personally benefit from the value they create.
 
Safety & Health Leader:
Reporting to the Memphis Cellulose mill General Manager, the Safety & Health Leader will provide both occupational and process safety leadership as well as strategic direction to the Memphis leadership team, and facility, through the application of the MBM® Framework and Guiding Principles.  This leadership role will create long term value for the organization by ensuring that Safety & Health Excellence and performance improvement is driven through culture change; Safety and Health strategies effectively address the facility's risk profile; Georgia-Pacific's 7-element Risk Management System (RMS) is effectively implemented, and appropriate leading and trailing metrics are well defined and effectively measured.
A Day In The Life Typically Includes: 
Provide leadership and strategic direction to achieve the safety & health, process safety, and security visions through management commitment and employee ownership 

Assist facility leadership with the development of short and long-term safety & health objectives, targets, strategies, and measures that prioritize and mitigate risks

Lead, coach, and develop employees utilizing the MBM® Guiding Principles and Operations Excellence tools to improve their capability and performance

Develop and maintain the site's Emergency Action Plan, including any coordination with local emergency response teams

Lead the development of risk assessment methods/systems for anticipating, identifying, and evaluating hazards

Lead and/or facilitate the leadership of Incident Investigations, along with oversight to assure recommendations are effective and completed to prevent recurrence

Ensure compliance with OSHA PSM and EPA RMP requirements for the covered process, as well as promote the use of process safety principles throughout the mill to reduce risk to our employees, our environment, and our community

Lead and/or facilitate the leadership of Process Hazards Analyses (PHA) for processes involving highly hazardous chemicals

Maintain Process Safety Information (PSI) for the covered processes as well as those covered by GP's Process Safety Standard

Work closely with facility maintenance to assure mechanical integrity is managed in keeping with risk-based process safety objectives as well as compliance-based requirements

Ensure the development, improvement, and implementation of safety training systems

Ensure the Risk Management System is utilized to sustain and improve performance

Utilize development plans to grow safety/health and process safety skills and knowledge

Oversee evaluation, interpretation, and compliance with safety laws, regulations and permits

Facilitate and represent the facility during agency inspections

Provide a good foundation and solid understanding of Georgia-Pacific Safety & Health standards, OSHA regulations and all applicable federal and state regulations.

Manage the Worker's Compensation insurance policy and program

Manage and lead the facility Security program to ensure security objectives are achieved

Communicate with business unit safety and health and other personnel to assure alignment with business vision, strategy, and programs




 
What You Will Need:
Basic Qualifications: 
Bachelor's Degree in Safety Sciences, Industrial Hygiene, Engineering, or Safety related field

5+ years of occupational and process safety experience in an industrial, chemical process or manufacturing environment

Working knowledge of OSHA 29 CFR 1910, 1926 and EPA 40 CFR 68

MS Office 365 knowledge and proficiency




 
What Will Put You Ahead?
Preferred Qualifications: 
7+ years of occupational and process safety experience in an industrial, chemical process or manufacturing environment

Several years of supervisory experience in a Safety & Health leadership role

Experience in a pulp and paper manufacturing facility

Certified Safety Professional (CSP), Certified Industrial Hygienist (CIH) or Professional Engineer (PE) certification

Bachelor's Degree in Chemical or Mechanical Engineering with process engineering experience

Understanding of Chlorine chemistry, its hazards, and best engineering practices




Salary and benefits commensurate with experience.

We are an equal opportunity employer. Minority/Female/Disabled/Veteran - Except where prohibited by state law, all offers of employment are conditioned upon successfully passing a drug test. 
This employer uses E-Verify. Please visit the following website for additional information: www.kochcareers.com/doc/Everify.pdf 
Follow us GP-LinkedIn GP-Twitter GP-Facebook GP-YouTube