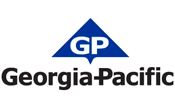 Company Name:
Approximate Salary:
0.00
Location:
Tacoma, Washington
Country:
United States
Job Categories:
Safety Manager/Coordinator: Single site
Industry Segments:
General Manufacturing
Experience level:
3-5 years
Education level:
Bachelor's Degree
Health & Safety Manager
Georgia-Pacific is seeking a Health and Safety Manager to provide leadership and presence at our Tacoma, WA facility. The H&S Manager provides leadership and direction by collaborating with front-line leaders and business partners to develop H&S strategies aligning with Georgia-Pacific's visions. H&S Managers are dedicated to developing and mentoring the production team relating to H&S.  Value is created by ensuring risk is aggressively identified and mitigated. The H&S Manager will report directly to the Facility Manager, with a dotted-line relationship to the Division H&S Manager.
The Georgia-Pacific facility in Tacoma, WA produces a variety of gypsum wallboard products. Tacoma has a team-based environment whose members work collaboratively to produce high-quality building products. To learn more about our Building Products division, visit www.buildgp.com. To learn more about our gypsum products, visit www.gpgypsum.com.
A Day In The Life Typically Includes:
Providing leadership and direction in establishing and achieving a meaningful H&S vision and effective strategies through management commitment and employee ownership

Ensuring leaders and employees are trained and equipped to manage safety 

Facilitating H&S ownership and accountability by the line organization

Sharing and seeking out knowledge

Ensuring change is identified and proactively and effectively managed

Driving continuous improvement by leveraging tools and activities, including: self-assessments and audit processes; incident/near miss investigations; metrics and targets and periodic reviews of performance, culture, and talent

Communicating facility H&S vision, strategies, and performance to internal and external stakeholders

Assisting in return-to-work strategy implementation

Utilizing training and development plans to grow H&S knowledge and skills

Ensuring people, property and information of Georgia-Pacific are protected through strict compliance with Georgia-Pacific's Security Standard.

Working with Corporate Security to identify and mitigate security risks


 
What You Will Need:
Basic Qualifications:
Bachelor's degree or higher

Three (3) or more years of H&S experience in an industrial, manufacturing, or chemical process environment OR a current Georgia Pacific ELP




 
What Will Put You Ahead?
Preferred Qualifications: 
Bachelor's degree in Safety, Industrial Hygiene, Engineering, Environmental Policy or Chemistry

Professional Engineer (P.E.), CSP or CIH or demonstrated progress towards achieving certification/s

Experience in leading culture change and developing/implementing management systems

Experience and understanding of MARSEC, OSHA and OSHA's Process Safety Management (PSM) standard




 
Salary and benefits commensurate with experience.

We are an equal opportunity employer. Minority/Female/Disabled/Veteran - Except where prohibited by state law, all offers of employment are conditioned upon successfully passing a drug test. 
This employer uses E-Verify. Please visit the following website for additional information: www.kochcareers.com/doc/Everify.pdf 
Follow us GP-LinkedIn GP-Twitter GP-Facebook GP-YouTube