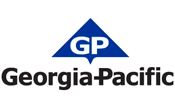 Company Name:
Approximate Salary:
0.00
Location:
West Monroe, Louisiana
Country:
United States
Job Categories:
EH&S Manager/Coordinator: Single site
Industry Segments:
Manufacturing - Miscellaneous
Experience level:
3-5 years
Education level:
Bachelor's Degree
Manager of Environmental, Safety & Health (EHS)
Company Overview:
Georgia-Pacific is one of the nation's leading corrugated box manufacturers. We manufacture standard corrugated containers, as well as many specialty packaging products for a variety of industries. To learn more about our Packaging division, visit www.gppackaging.com.
Georgia-Pacific is seeking an Environmental Health and Safety Manger to provide leadership and presence at our West Monroe, LA facility. Reporting to the Director of Operations, the EH&S Manager provides leadership and strategic direction by building a partnership with front-line leadership and collaborating with business partners to develop and mentor the production team relating to EH&S. 
 
In this role, EH&S Managers ensure systems to effectively address facility EH&S risk profiles.  The role balances Safety and Environmental with a 70% focus on safety and a 30% focus on environmental aspects and accountability. Georgia-Pacific is one of the nation's leading corrugated box manufacturers. To learn more about our Corrugated Division, visit
A Day In The Life Typically Includes:
* Providing leadership and direction to achieve the EH&S vision through management commitment and employee ownership.
* Developing and aligning facility EH&S programs and strategies according to the business/enterprise EH&S plan
* Facilitating EH&S ownership by the line organization. 
* Ensuring the EH&S vision is developed and integrated in facilities
* Fostering an environment where employees understand and exercise their decision rights regarding EH&S
* Ensuring incentive metrics are performance based
* Facilitating EH&S ownership by the line organization through integration of the EH&S Management System
* Ensuring EH&S system elements are integrated into the line organization's responsibilities and expectations
* Leading the development of risk assessment methods/systems for anticipating, identifying, and evaluating hazards
* Increasing critical hazard awareness thereby reducing the likelihood of at-risk behaviors
* Ensuring an effective change management process is in place
* Partnering with facility leadership to develop short and long-term EH&S objectives, targets, strategies, and measures that prioritize and mitigate risks
* Ensuring the development, improvement, and implementation of training systems to meet facility needs utilizing qualified instructors 
* Conducting routine management reviews and adjusting plans as necessary.
* Utilizing development plans to grow the teams' EH&S skills and knowledge
* Fostering an EHS environment of collaboration and active participation with all employees
What You Will Need:
Basic Qualifications:
* Bachelor's degree or higher in Safety, Environmental, EH&S related field, and/or five (5) or more years' equivalent EH&S experience
* Willing and able to travel to support corporate initiatives
* 3 years of EHS experience in a manufacturing or industrial setting
What Will Put You Ahead?
Preferred Qualifications:
* Certified Safety Professional (CSP) or demonstrated progress to attain CSP
* Previous leadership experience
* Professional Engineer experience
Want to learn more about Georgia-Pacific?
Salary and benefits commensurate with experience.
We are an equal opportunity employer. Minority/Female/Disabled/Veteran
Except where prohibited by state law, all offers of employment are conditioned upon successfully passing a drug test.
This employer uses E-Verify. Please visit the following website for additional information: www.kochcareers.com/doc/Everify.pdf
Follow us GP-LinkedIn GP-Twitter GP-Facebook GP-YouTube