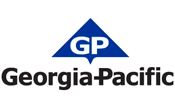 Company Name:
Approximate Salary:
0.00
Location:
Perry, Florida
Country:
United States
Job Categories:
IH Specialist: Single site
Safety Engineer/Specialist: Single site
Industry Segments:
Manufacturing - Miscellaneous
Experience level:
3-5 years
Education level:
Bachelor's Degree
Safety Specialist
Position Summary:
Georgia-Pacific is seeking an Occupational Safety & Health Specialist for a fully integrated cellulose mill operation in Perry, Florida.  In this role, the Safety & Health Specialist will build capability within the facility through the application of the Market Based Management (MBM®) framework and Guiding Principles.  This position has the responsibility for providing on-site safety and health leadership to line management and mill employees, with an emphasis on compliance, critical hazards and risk reduction.  Other responsibilities include training, program management, safety & health audits, medical management, as well as incident reporting and tracking. The Occupational Safety & Health Specialist works with all mill employees to advance the safety culture at the mill to achieve the Foley Safety Vision.  This position reports directly to the Mill Safety & Health Manager.

A Day In The Life Typically Includes:
Povide leadership and direction to achieve the safety & health vision through management commitment and employee ownership. 

Assist in the development and implementation of core Safety programs.  The core elements include, but are not limited to, Lockout, Safe Work Permitting, Confined Space, Hearing Conservation, Workers Compensation; Industrial Hygiene, Recordkeeping, Incident Investigation, and Emergency Preparedness.

Understand and adhere to MBM® Guiding Principles and Code of Conduct.

Demonstrate compliance with all applicable laws, regulations and GP safety & health compliance standards.

Strive to create value for the mill through effective implementation of GP safety and health requirements.

Understand the mill's safety vision and take action to help achieve the vision.

Assist employees in aligning to a vision of lower risk preference.

Demonstrate safe work practices and lead by example.

Participate in auditing across the site for verification of compliance to GP safety and health standards.

Assist with the development of risk assessment methods/systems for anticipating, identifying, evaluating, prioritizing, and mitigating risks within the mill.

Development and execution of safety-related initiatives and look for improvement opportunities.

Assist in developing and conducting safety training to.

Assist in leveraging performance based metrics (i.e. leading indicators), in addition to outcome based (i.e. trailing indicator), to identify improvement opportunities.

Facilitate the development, improvement, and implementation of training systems and effectively conduct training to mill personnel.

Participate with facility leaders during agency inspections.

Seek feedback/input of others to better understand and make improvements to safety initiatives.




What You Will Need:
Basic Qualifications:
Bachelor's degree in Safety & Health, Industrial Hygiene or other safety, technical or engineering field

Minimum of 3 years of relevant work experience in the industrial safety and health field, preferably in a manufacturing environment

What Will Put You Ahead?
Preferred Qualifications:
Basic Industrial Hygiene and emergency medical training and safety certifications a plus




Salary and benefits commensurate with experience.

We are an equal opportunity employer. Minority/Female/Disabled/Veteran - Except where prohibited by state law, all offers of employment are conditioned upon successfully passing a drug test.

This employer uses E-Verify. Please visit the following website for additional information: www.kochcareers.com/doc/Everify.pdf

Follow us GP-LinkedIn GP-Twitter GP-Facebook GP-YouTube