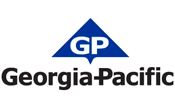 Company Name:
Approximate Salary:
0.00
Location:
New Augusta, Mississippi
Country:
United States
Job Categories:
Environmental Engineer/Specialist: Single site
Environmental Manager/Coordinator: Single site
Industry Segments:
Engineering
Experience level:
3-5 years
Education level:
Bachelor's Degree
Senior Environmental Engineer
Environmental Engineer (Solid Waste and Beneficial Reuse) - This role will work within the Leaf River Cellulose Environmental team, helping ensure compliance with the State of Mississippi and federal environmental regulations for this global supplier of Kraft market and fluff pulp. The selected individual will be expected to implement and maintain environmental management systems that promote environmental excellence.
In addition, the individual will support the facility's efforts in conforming to company policies and procedures, such as Georgia-Pacific's Environmental Compliance Standards. This role will be focused on management, compliance, and permitting of the Mill's various waste streams, including leading efforts for the beneficial use and recycling of these streams. 

A Day In The Life Typically Includes:

Provide support to the Environmental Team in developing, executing, and maintaining site compliance with solid waste permits, including preparation and submittal of reports to outside agencies

Obtain and maintain necessary permits, licenses, and plans for solid waste

Track key compliance metrics and implement systems to improve performance

Develop and manage opportunities for waste minimization

Work directly with mill leadership, peers, and staff to assure implementation of an effective environmental management system

Serve as point of contact for waste compliance for the Mill

Rotate with other team members to provide support on weekends and holidays

Coordinate groundwater monitoring, including managing contractor and reviewing and submitting reports to Mississippi DEQ

Coordinate underground storage tank inspections

Manage hazardous, universal, and used oil waste streams, including tracking, disposal, and reporting.

Actively work to identify and implement value-added opportunities for beneficial reuse of the mill's waste streams

Assist in the management and tracking of nuclear gauges utilized in the manufacturing processes

Identify (and deliver as needed) training required for waste related compliance and implement training for operations, maintenance, engineering personnel, other facility staff and contractors and maintain adherence to Company compliance standards

Proactively share knowledge with Environmental Engineers from other GP facilities and participate in internal audits of other facilities

Maintain and grow knowledge of federal and State of Mississippi laws governing Waste Management programs, including existing and emerging regulations

Represent facility at agency meetings and during agency inspections

Work closely with the mill Environmental Leader and Business Environmental Compliance Leaders for guidance and direction on all environmental matters.




What You Will Need:
Basic Qualifications:

Bachelor's degree in engineering, pulp & paper technology, or science related discipline.

2 years' experience in an environmental compliance or engineering role.




Preferred Qualifications:

Experience working in pulp and paper or other large manufacturing industry

Experience in managing compliance/permitting for solid waste

Salary and benefits commensurate with experience.
We are an equal opportunity employer. Minority/Female/Disabled/Veteran - Except where prohibited by state law, all offers of employment are conditioned upon successfully passing a drug test.

This employer uses E-Verify. Please visit the following website for additional information: www.kochcareers.com/doc/Everify.pdf

Follow us GP-LinkedIn GP-Twitter GP-Facebook GP-YouTube