Aarcher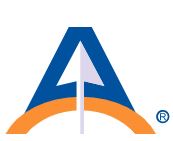 Company Overview
AARCHER is a consulting services firm founded in 1997 to help organizations manage environmental risk and meet their environmental performance goals.
We support federal, commercial, and industrial clients nationwide, providing expert environmental compliance assistance, analysis of environmental impacts, evaluation of natural and cultural resources, and assistance in implementing sustainability goals.
Our commitment to employees ("Best Environmental Services Firms To Work For" 2008 and 2009) has attracted top industry talent, while our focus on understanding each client's needs earned AARCHER an expanding array of clients and federal contact vehicles.
AARCHER's environmental compliance expertise led to frequent client requests for expert training on regulatory topics, and in 2005, AARCHER formed a subsidiary organization dedicated to environmental training called the Aarcher Institute of Environmental Training. More than 7,000 environmental compliance managers have benefited from the training offered each year.
Today, AARCHER is a well-established environmental consulting firm specializing in Compliance Assistance, Conservation & Planning, and Prevention & Sustainability, supporting clients and teaming partners nationwide from its headquarters in Annapolis, Maryland, and staffed offices in Denver, Colorado, and Dallas, Texas.
This company has 0 jobs posted