Banda Group International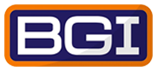 Company Overview
Banda Group International (BGI), LLC is a world class technical and project management support services company serving government and private sector clients around the globe. Founded in 2003, BGI has developed into an international company completing projects across the United States and in diverse locations such as Algeria, Australia, Canada, Chile, China, Honduras, Ireland, Israel, Kuwait, Laos, Mexico, Romania and Venezuela.
BGI is headquartered in Chandler, AZ, with senior directors and branch offices in Albuquerque, NM; Austin, TX; and Oak Ridge, TN.
BGI has received numerous awards for Environmental Health and Safety (EHS) support, including minority supplier awards from major private sector corporations and government agencies.
BGI is a small minority - owned business participating in the U.S. Small Business Administration's 8(a) program, which guides and assists small businesses with demonstrated achievements and fiscal management.
BGI is Veteran-owned and is also a certified Minority Business Enterprise (MBE) through the National Minority Supplier Development Council. Additionally, BGI is a certified Small Business Enterprise (SBE) through the City of Phoenix, Arizona, a Community Enterprise for the County of Los Angeles, California and a certified SBE for the Department of Transportation through the City of Houston, Texas.
This company has 0 jobs posted