Barrett Paving Materials Inc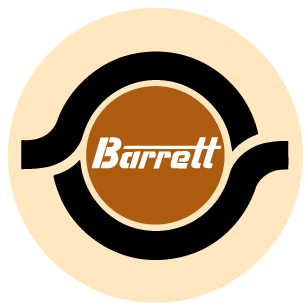 Company Overview
Barrett Industries is a leader in providing innovative infrastructure solutions throughout the United States. Working together with our subsidiary companies, we consistently deliver world-class products and services—ensuring excellence in all of our customers' projects.
Dedicated to safety:
At Barrett Industries, safety has always been fundamental to who we are, and that will never change. It's an area in which we strive to lead our industry. That's why we concentrate on educating our employees on the best ways to prevent accidents and stay out of harm's way. Our company-wide health policy is underscored by the five values we believe are most critical to promoting safety:
Leadership commitment

Employee involvement

Hazard recognition

Training

Work-site analysis/auditing




Our Philosophy:
Any business that cares about its employees has a duty to actively look out for their physical safety. Keeping our people safe is our top priority, which is why we are always looking for new and better ways to protect the health and wellness of our employees and society as a whole.
Growth:
Our expertise in complete construction services and pavement preservation has helped us execute our customers' projects with exceptional results. As Barrett Industries has continued to grow, so has our ability to help customers big and small. We currently offer a wide range of products and services, including asphalt, aggregates, pavement preservation, and much more.
Model:
A subsidiary of Colas USA, Barrett Industries is over 2,000 employees strong with more than 80 locations east of the Mississippi. Barrett Industries is able to offer a diverse suite of infrastructure solutions to customers across the Eastern United States through the combined products and services of our subsidiary companies, located nationwide.
Culture:
Our people are our strength and our most valuable asset, and our company culture reflects that. We work hard to ensure the physical, mental, emotional, and financial well-being of our employees. At Barrett Industries, and our subsidiary companies, we've created a safe, supportive work environment where dedication is rewarded and great workers thrive.
WE OPEN THE WAY! Barrett Industries is a subsidiary of Colas USA, a leader in infrastructure construction and maintenance.
This company has 0 jobs posted