Covia (Formerly Unimin Corporation)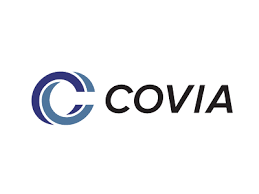 Company Overview
Unimin Corporation, a member of the Sibelco Group, is North America's largest producer of non-metallic industrial minerals; the fundamental building blocks of nearly every manufacturing and industrial process. Unimin is an integral supplier to a diverse customer base whose applications range from glass and ceramics, to metal casting and metallurgy, to hydrocarbon and solar energy production, to semi-conductor computer chips.

Our business is built upon quality and innovation, but our real strength is our people. Unimin employs a highly skilled team of professionals to convert natural mineral resources into engineered customer solutions. We take a holistic approach to business, including our active participation in the communities in which we work. The Company's environmental stewardship and volunteerism has been recognized by the Wildlife Habitat Council with their Signature of Sustainability and Community Partner of the Year awards.

Unimin is a recognized leader in the mining and industrial minerals community, with a long working relationship with the National Institute for Occupational Safety and Health (NIOSH) that reflects our ongoing commitment to workplace safety. Unimin has been twice singled out for its exemplary safety record with the MSHA Sentinels of Safety award. The Company's social, environmental and business practices are independently certified to be sustainable by the Global Reporting Initiative, the world's most widely used sustainability reporting framework.
This company has 0 jobs posted