Denios USA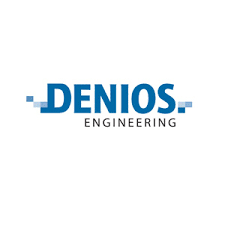 Company Overview
Louisville, KY- For over 20 years DENIOS has been the worldwide leader in the design and manufacture of standard and custom engineered chemical storage and handling products.
1152 Industrial Blvd. Louisville, KY 40219
Whether your needs are for a Spill Containment Pallet or a large capacity Chemical Storage Cabinet or Building, DENIOS works directly with customers to help assess the risks and provide solutions for the safe storage and containment of hazardous chemicals and processes. DENIOS provides a complete understanding of hazardous chemicals and chemical processes.
Our Technical Sales and Engineering Staff know specific chemicals and the risks they pose to facilities, personnel, and the environment. They will work with you every step of the way in designing a safe storage solution for your individual applications.
Experts in helping you meet applicable laws and regulations. DENIOS not only knows the regulations, we work directly with leading insurers, risk managers, and government authorities in developing new equipment or setting performance standards for existing designs and construction. In fact, DENIOS is the leading provider of FM Approved chemical storage and containment equipment. We will work with you in meeting Federal standards as well as those of your local authorities, helping make sure your DENIOS products are in complete compliance.
When we put a DENIOS label on your product it's to let you know we stand behind what we design and manufacture, and that we're here for you well after the sale is completed.
Part of the worldwide DENIOS Group, customers globally look to DENIOS to help manage their ever-growing responsibility toward hazardous chemical storage safety, handling, and containment.
This company has 0 jobs posted