East Penn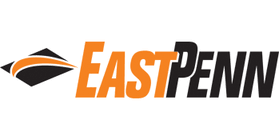 Company Overview
In six remarkable decades, East Penn has grown from a one-room shop with a product line of five automotive batteries to one of the world's leading battery manufacturers with over 8,000 employees, 450 product designs, and hundreds of awards for manufacturing, safety, and environmental excellence.
Our core values are as strong today as they were in 1946, and we continue to embrace them as we prepare for the future of energy storage solutions and sustainable practices.
At East Penn, our employees are our culture; our employees will always be the heart of the company. We are a private, family-owned enterprise committed to cultivating an atmosphere that honors the contributions of everyone. We want our employees to have long-term careers, and many do. More than 30% of our workforce has over a decade of service.
This company has 0 jobs posted