GATX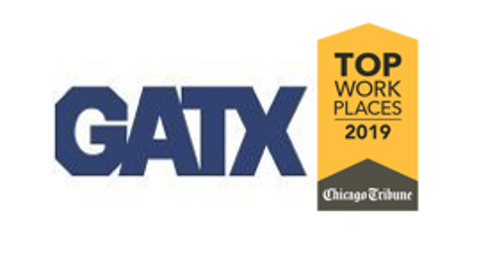 Company Overview
GATX Corporation
GATX Corporation, founded in 1898, is the leading global railcar lessor. We strive to be recognized as the finest railcar leasing company in the world by our customers, our shareholders, our employees, and the communities where we operate. We own railcar fleets in North America, Europe, and Asia. In addition, we jointly own one of the largest aircraft spare engine lease portfolios in the world. We operate through three business segments: Rail North America, Rail International, and Portfolio Management.
Rail North America
We are the leader in railcar leasing, serving the North American rail market with a fleet of more than 118,000 railcars. With more than a century of rail industry experience, we offer customers leasing, maintenance, asset, financial, and management expertise. We also actively manage more than 300 railcars for other third-party owners.
The Locomotive Group owns a fleet of 601 four-axle and 28 six-axle locomotives. Locomotive customers are primarily regional and short-line railroads, industrial users, and Class I railroads.
Rail North America operates an extensive network of maintenance facilities in the United States and Canada dedicated to performing safe, timely, efficient, and high quality railcar maintenance services for customers.
Rail International
Rail International is composed of our operations in Europe ("GATX Rail Europe" or "GRE"), India ("GRI"), and Russia ("Rail Russia"). GRE leases more than 24,000 railcars, predominantly tank cars, to customers throughout Europe.
As of December 31, 2019, GRI owned 3,679 railcars and entered into contracts to acquire 646 railcars to be delivered in 2020.
As of December 31, 2019, Rail Russia owned 380 railcars, including timber flat cars, woodchip gondolas, covered box wagons, and different types of tanks for chemicals and food products.
Portfolio Management
Portfolio Management is composed primarily of our ownership in a group of joint ventures with Rolls-Royce plc that lease aircraft spare engines, as well as five liquefied gas-carrying vessels.
In prior years, Portfolio Management generated leasing, marine operating, asset remarketing, and management fee income through a collection of diversified wholly owned assets and joint venture investments. In 2015, we made the decision to exit the majority of these ancillary investments, including six chemical parcel tankers, a number of inland marine vessels, and our interest in a joint venture. These investments were all sold as of December 31, 2017.
This company has 0 jobs posted