HazTek Inc.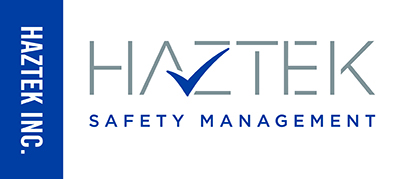 Company Overview
HazTek Safety Management
HazTek Inc. is a leading provider of comprehensive safety management services designed to protect workers by enhancing workplace safety. Partnering with companies to eliminate accidents and create a culture of safety reduces costs related to accidents and improves employee productivity and morale. We specialize in full-time on-site safety management, safety audits and inspections, site assessments, corporate health and safety programs, exposure monitoring, and OSHA compliance safety training.
Our clients are primarily engineering and construction firms that support pharmaceutical facilities, refineries, power plants, aerospace sites, automotive manufacturers, pulp/paper firms, and heavy industries; environmental remediation companies performing hazardous waste site cleanups; and dredging and marine services.
HazTek services customers nationwide with office locations in the Northeast, Southeast, Midwest, and Gulf Coast. We currently employ a total of 170 employees including 140 full-time, salaried field professionals with various certifications and experience levels. As our market reach expands, our reputation and guiding principles remain the same. We are a full-service, objective safety partner that protects people, property, and the environment.
This company has 1 jobs posted