Hubbell, Inc.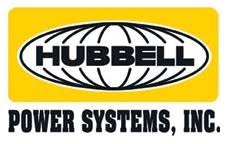 Company Overview
Hubbell Power Systems (HPS) engages in the design and manufacture of a wide variety of transmission, distribution, substation, underground, OEM and communications products used by utilities. HPS products are also used in the civil construction, transportation, gas and water industries.
At HPS, we build products that provide mission critical infrastructure and that deliver power to millions of people worldwide. In our business failure is not an option. So we manufacture products of uncompromising integrity. And it starts with our quality policy. We hold our partners, our suppliers and ourselves to the highest standard to ensure we exceed all the technical and functional expectations of our customers.
Hubbell Incorporated engages in the design, manufacture, and sale of electrical and electronic products in the United States and internationally. It operates in three segments: Electrical, Power, and Industrial Technology.
This company has 0 jobs posted