International Paper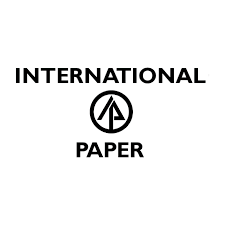 Company Overview
We are one of the world's leading producers of fiber-based packaging, pulp and paper, with 52,000 employees operating in 24 countries.
We create:
Packaging products that protect and promote goods, enable worldwide commerce and keep consumers safe.

Pulp for diapers, tissue and other personal hygiene products that promote health and wellness.

Papers that facilitate education and communication
We are committed to strengthening our people and the communities where we live and work using all resources responsibly and efficiently, and ensuring our businesses are safe, successful and sustainable for generations to come.
Our Vision:
To be among the most successful, sustainable and responsible companies in the world
Our Mission:
To improve people's lives, the planet and our company's performance by transforming renewable resources into products people depend on every day
We do the right things, in the right ways, for the right reasons, all of the time—this is The IP Way.
The IP Way Forward is how we go beyond just doing the right things; it's how we create value for all stakeholders for generations to come.
We do this by:
Sustaining Forests

Investing in People

Improving our Planet

Creating Innovative Products

Delivering Inspired Performance

The IP Way Forward is how we pursue our vision to be among the most successful, sustainable and responsible companies in the world
This company has 0 jobs posted