Loureiro Engineering Associates, Inc.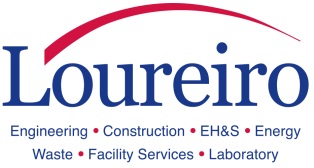 Company Overview
Loureiro Engineering Associates, Inc. (Loureiro) is an employee owned (ESOP), full service multi-disciplinary engineering consulting firm with over 140 professionals comprised of civil, environmental, structural, mechanical, electrical, and chemical engineers; geologist and hydrogeologists; environmental scientists; energy specialists, surveyors; chemists; lead and asbestos specialists; construction specialists; health & safety specialists; and a full range of technical and administrative staff. Founded in 1975, Loureiro has guided its clients through all phases of their projects, from concept to planning and detailed design to construction and annual maintenance to decommissioning.
Our goal is to employ the right individuals to be a part of our team, learning and working with some of the best and most experienced professionals in the industry. Working on a number of diverse and related projects will allow you to see how the Company's core values are instilled in every project and in every employee.
This company has 0 jobs posted