MSE Group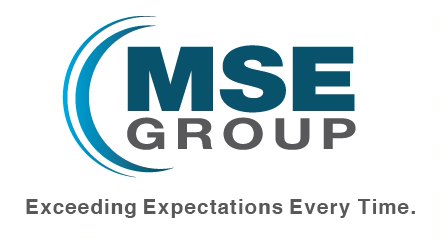 Company Overview
At MSE Group, LLC, we provide highly qualified and competitive environmental, engineering, safety, and health services to public and private entities nationwide. The firm is a certified small business and disadvantaged minority business enterprise 8(a) and EDWOSB, and combines the assets and complementary capabilities of two highly successful firms—Texas-based MS Engineering and Florida-based 3E Consultants, Inc.
The Backstory…
Since 2002, MS Engineering has provided professional engineering services, project management, and environmental solutions in and around the San Antonio, Texas area. In 2013 the firm became a certified SBA 8(a) small disadvantaged business, with an additional focus on infrastructure, water/wastewater, and utility-based projects. Then in 2016, in order to facilitate growth potential within the federal and commercial marketplace and to enhance the business systems and technical talents of the company, MS Engineering acquired 3E Consultants, Inc.
Established in 2005, 3E's core areas include ecological services, engineering design, environmental compliance, safety, hazardous materials, solid waste, construction services, and data management solutions. The firm has a history of successful past performance for the U.S. Army, Navy, Air Force, Marine Corps, and Coast Guard; Department of the Interior and Department of Homeland Security; airports and transit authorities; defense contractors; and Fortune 500 companies.
The increased capabilities and expanded service offerings of MSE Group strategically position us to compete as a prime contractor in multiple disciplines, both nationally and internationally. Our portfolio now encompasses over $1 billion in contract capacity and more than 500 federal and non-federal customers nationwide.
This company has 0 jobs posted