Quality Carriers, Inc.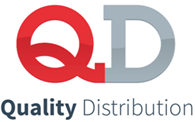 Company Overview
Quality Carriers (QC) is the largest bulk transportation company in the continent of North America, combining the largest fleet of stainless steel tanks with the industry's broadest and most complete terminal network. Quality is not only our name; it is our method of operation. Safety and quality are the focus of the entire Quality team.
Based in Tampa, Florida, Quality Carriers maintains a fleet of over 5,500 stainless steel and customized trailers and 3,000 tractors, as well as a nationwide network of full-service terminals.
At Quality Carriers, we are committed to adding value by providing our customers with safe, efficient, and error-free service, as well as supply chain cost reductions and technical support.
This company has 3 jobs posted