Recology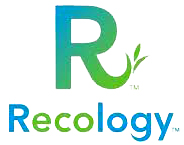 Company Overview
GROW WITH US
As the largest 100% employee-owned company in the resource recovery industry, Recology has a unique workplace culture that guides how we support employees, interact with our customers, service our communities, and care for our environment.
We encourage Recology employees to G.R.O.W. with Us professionally and personally by:
Giving back to our communities and our environment by volunteering time and resources
Recovering resources to achieve their best and highest use
Exhibiting Ownership in a company that does the right things for the right reasons, ensuring that our actions benefit the company, the communities we serve, and our environment.
Working together to develop camaraderie and facilitate collaboration. By demonstrating an inclusive attitude that values different backgrounds and ideas, we can get the job done.
This company has 0 jobs posted