Richard Meyers Associates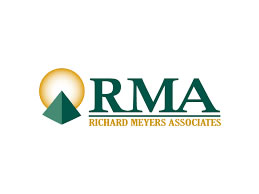 Company Overview
Risk Management & Insurance Recruiting
Richard Meyers Associates knows your business. That's because over the nearly 40 years we've been in business, we've developed an in-depth industry expertise and an extensive network of valuable partnerships. From Fortune 1000 companies to companies of all sizes, we build relationships. That allows us to create a comprehensive talent acquisition and management approach that fits your business better than simply filling a job post.
Executive Recruiting
Total Talent Management
Our nationally recognized recruitment and talent acquisition solutions for the insurance and risk management industry are unparalleled. Our success rate is second to none. Our comprehensive market intelligence and uncompromised reputation for excellence attracts top clients and candidates alike.
RMA specializes in:
• Enterprise Risk Management (ERM)
• Corporate Risk Management
• Safety (EH&S)
• Brokerage
• Claims
• Risk Management Information Systems (RMIS)
Our team of highly trained, dedicated recruiters are experts in your business. Our singular focus of bringing together skilled talent and top companies has helped numerous clients and individuals exceed their goals. Our mission to create long-lasting partnerships has afforded our clients stronger, more focused candidate acquisition results.

We find opportunity and help executives excel. We help companies increase their expertise.
That's Total Talent Management.
This company has 1 jobs posted