Vera Bradley Designs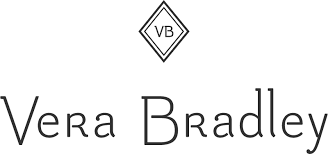 Company Overview
Welcome into our world, where we believe in making every day beautiful! At Vera Bradley, we believe beauty has a unique power to inspire and improve the quality of women's lives. Too often, beauty gets mistaken for something lofty or perfect. Something that lives in grand gestures or for a special, elite few. We believe beauty is so much more than what you see on the surface. Beauty belongs everywhere, and is especially moving when it appears in places you wouldn't think to look and in situations you wouldn't expect to find it. And let's face it — we know it can make the difference between an ordinary day and an extraordinary one.
Meaningful beauty has been woven into the fabric of our company since day one. Let's flash back to day one, when the idea for this company was born in one of the most un-beautiful places in the world: the airport. We brought beauty to women travelers with inspired and feminine luggage, and the brand grew rapidly and organically from there — from friends and family as its first brand ambassadors into an American brand that is loved and toted by millions of women today.
At its very core, Vera Bradley is an innovation brand for women. We've always been inspired by the needs of real women, and our proudest moments have been when we can bring communities of women together through their shared love of beauty.
This company has 0 jobs posted