Westport, L.L.C.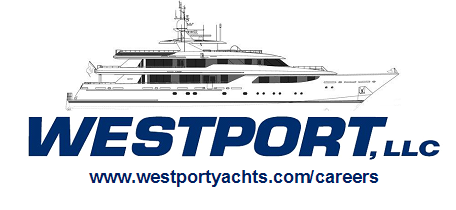 Company Overview
Westport Shipyard was founded in 1964 as a builder of vessels for the North Pacific commercial fishing fleet, then added fast passenger ferries to its repertoire. Ultimately, Westport built and delivered more than 200 commercial vessels, instilling in the company a deep respect for the sea and a passion for achieving the level of quality that ocean travel demands.
That passion endured as the company made the transition to building luxury motoryachts, and today anchors our mission to build yachts of exceptional integrity, performance and comfort.
Superyacht Custom Standards of Quality & Luxury
Westport's commitment to quality construction is widely recognized, by leading yachting publications, and even by other yacht builders. Between 1984 and 1997, Westport built scores of hulls for some of the industry's most respected yards, whose own quality standards could accept nothing less. Most importantly, that quality is equally well-known to a growing circle of experienced owners who have made Westport their choice ... and to an equally fast-growing group of repeat buyers who recognize the Westport experience as the standard for others to follow.
While many yacht builders have come and gone over the past four decades, Westport has endured, emerging as a world leader among large-yacht brands, and so have Westport's people. Today, Westport counts many second-and third-generation employees, and many workers with thirty years' tenure or more, for a level of experience rarely matched in the industry, assurance of first-class workmanship and an exceptionally well-built yacht.
All Composite Boat Building - Superior Results and Value
As a yacht builder of long standing, Westport also takes a long-term view of the future, and has invested heavily in facilities, processes, and proven technologies to secure our position at the forefront of the industry. We were among the first to recognize the attributes of all-composite construction, and have worked closely with the composites industry, even pioneering new techniques and materials that currently are used industry-wide. Westport is unsurpassed in the application of computer-aided design and manufacturing methods, and unmatched in the precision of tooling, patterns and finished parts, fundamental to a first-class build.
This company has 0 jobs posted