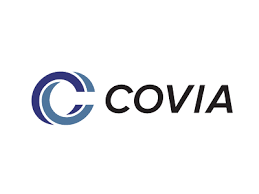 Company Name:
Approximate Salary:
0.00
Location:
Utica, Illinois
Country:
United States
Job Categories:
Safety Manager/Coordinator: Single site
Industry Segments:
Mining
Experience level:
6-10 years
Education level:
Bachelor's Degree
Safety & Health Superintendent (Manager)
Unimin Corporation, a member of the Sibelco Group, is North America's leading industrial mineral producer and a technology partner to a diverse customer base. Our silica, high purity quartz, feldspar, nepheline syenite, calcium carbonate, clay, kaolin, lime and limestone products are the fundamental building blocks of nearly every industrial and manufacturing process.
Quality and innovation are at the foundation of Unimin; but our real strength is our employees. Unimin employs a diverse and highly skilled team of professionals to convert natural minerals into engineered solutions for our customers.
Unimin is looking for a dynamic Safety & Health Superintendent who will have a positive impact on the Operations team at its Utica, IL location.  As a Safety & Health Superintendent, you will direct the Safety and Health functions of Utica Operations.
The successful incumbent will have the following Key Accountabilities:
Oversee and schedule MSHA Annual Refresher Training, Monthly Safety Meetings, and other safety training.

Lead the Safety Teams. Schedule and assist with monthly Safety Team inspections and issue report of findings.

Oversee annual audiograms for employees.

Oversee biennial employee physicals.

Accompany MSHA inspectors during onsite inspections.

Oversee, schedule, and assist with the Supervisor First-Aid, CPR, and AED training.

Oversee respirable dust surveys for all employees and work areas. Conduct root cause analysis and evaluate methods to further reduce respirable dust exposure.

Oversee noise exposure surveys for all employees and work areas.

Direct the plant hearing conservation program.

Investigate and prepare reports of accidents/injuries that occur on plant property, including employee personal injury, property damage, and near-miss incidents.

Working with the Operations Manager, lead the Ergonomics program including tracking projects, reporting on results, and enhancing employee participation

Working with the Operations Manager, lead the Wellness Rocks program including distributing information and improving employee participation.

Maintain required reporting schedule of Safety & Health data in SAM.

Oversee the fire prevention program including training, automatic suppression systems, and fire extinguishers, and emergency preparedness.

Prepare and submit all required MSHA documents.

Develop and maintain communications with local medical facilities/clinics regarding restricted duty work programs available to employees injured on the job.

Maintain communications with the Unimin Corporation Safety & Health department.

Maintain current working knowledge of all applicable MSHA and Unimin safety and health policies, procedures, and regulations.

Participate as a member of the Utica Operations Plant Steering Teams.

Serve as a member of the Natural Management Team

Perform other duties as assigned or as judgment or necessity dictates.




 
The successful incumbent will have the following Minimum Qualifications:
Must have 7+ years of safety & health experience in mining and a bachelor's degree in a related field.

Must possess MSHA and Safety Training experience 
Benefits:
Excellent Healthcare Benefits – medical, vision, dental

401K with company matching and fixed annual contributions

Vacation + Paid Holidays

Education Assistance

Disability, Life / AD&D, and Long Term Care Insurances

Employee Assistance Program




 
At Unimin, we strive for and support a diverse workforce as we recognize this lays the foundation of our success.  Our compelling culture supports inclusion, individuality and respect within the workplace.  We are committed to providing employment opportunities to the most qualified candidate based on work-related factors and without regard to non-work-related factors including race, color, religion, national origin, gender, sexual orientation, gender identity, age, disability, or veteran status.
The organization offers competitive salaries, advancement opportunities, and a full range of benefits. 
An Equal Opportunity Employer
More Jobs Like This
We couldn't find matching jobs.