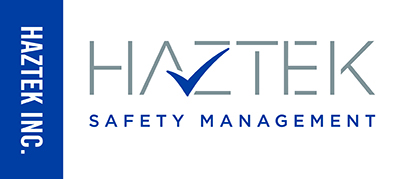 Company Name:
Approximate Salary:
0.00
Location:
Jersey City, New Jersey
Country:
United States
Job Categories:
Safety Engineer/Specialist: Multi-site
Safety Consultant
Services & Consulting: Sales/Marketing/NBD
Industry Segments:
Construction /Architecture, Environmental Services, Service Industry
Experience level:
6-10 years
Education level:
Bachelor's Degree
Account Executive - Safety
HazTek Inc. is one of the nation's largest and most experienced occupational health and safety management firms.  HazTek is known for premium safety training and professional consulting services and is a trusted partner in keeping workers safe today – so employees and businesses will be here tomorrow.  HazTek is expanding and currently seeking outstanding performers to join our growing organization.  HazTek offers full-time employment with competitive salary and benefits.
HazTek Inc. is looking for an Account Executive to effectively support and grow the Northern New Jersey and New York client base. Position reports to the National Sales Manager.  The focused sales efforts are New Jersey and New York-based contractors and companies involved in construction, maintenance & operations, engineering, facility management, power generation, dredging and environmental remediation activities. 
The Northeast Account Executive is responsible for increasing revenue in their assigned territory and providing exceptional customer service throughout the lifespan of assigned clients. 
Income Potential: $60,000 to $150,000+ (1styear estimate. Includes bonus and commission)
Responsiblities
Implement the tactical sales plan for the assigned territory.

Generate new high-value customers through a comprehensive sales strategy to include but limited to:
Cold calls

Lead generation and follow-up

Sales appointments

Referrals

Networking events
Provide competitive and market information to management.

Partner with the Operations team to ensure customer satisfaction during all phases of our clients' experiences.

Prepare and present written contract proposals.

Negotiate acceptable terms and conditions of client engagements within the parameters established by HazTek management.

Obtain all required project information and details from client prior to generating proposals.

Participate in meetings to ensure accuracy of information pertaining to scope of work, client needs and staffing support.

Make formal and informal presentations to potential new clients and current clients.
EDUCATION AND EXPERIENCE:
Bachelor's Degree in business, marketing, safety, or related field, preferred

Outside sales experience, preferred

Safety industry experience, preferred

Experience operating in an environment that stresses individual accountability balanced with team-based performance
KNOWLEDGE, SKILLS & ABILITIEISS:
Excellent written and verbal communication skills

Excellent interpersonal skills

Excellent analytical and problem-solving skills

Excellent influencing and negotiating skills

Strong computer skills including MS Word, Excel, and PowerPoint

Ability to balance multiple priorities to meet expected deadlines

Ability to operate in fast paced, changing environment

Ability to read, write, speak and understand the English language
PHYSICAL REQUIREMENTS:
Travel to prospect/client locations in the assigned territory

Some overnight travel up to a week required

Stand and sit for prolonged periods of time

Use of phone for communication

Extensive manual dexterity (keyboarding, mouse, phone)

Occasional exposure to noise and/or vibrations

Occasionally reach (overhead), handle and feel with hands and arms

Occasionally stop, kneel and crouch

Occasionally lift, carry and move up to 25 pounds
HazTek's mission is to enrich the health, safety and well-being of our employees, our customers, and our communities through these Core Values:
Integrity | Compassion | Dependability | Support | Accountability
HAZTEK SAFETY MANAGEMENT IS AN EQUAL OPPORTUNITY EMPLOYER. THE POLICY OF HAZTEK SAFETY MANAGEMENT IS TO EXTEND OPPORTUNITIES TO QUALIFIED APPLICANTS AND EMPLOYEES ON AN EQUAL BASIS REGARDLESS OF AN INDIVIDUAL'S RACE, COLOR, GENDER, AGE, NATIONAL ORIGIN, RELIGION, CITIZENSHIP STATUS, MARTIAL STATUS, SEXUAL ORIENTATION, GENDER IDENTITY, TRANSGENDER STATUS, PHYSICAL OR MENTAL DISABILITY, PROTECTED VETERAN STATUS, GENETIC INFORMATION, PREGNANCY, OR ANY OTHER CATEGORIES PROTECTED BY APPLICABLE FEDERAL, STATE,OR LOCAL