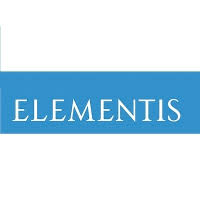 Company Name:
Approximate Salary:
0.00
Location:
All, New Jersey
Country:
United States
Job Categories:
EH&S Manager/Coordinator: Multi-site
EH&S Corporate Director/Manager
Industry Segments:
Chemicals
Experience level:
11-15 years
Education level:
Bachelor's Degree
Reference Number:
R002478
Americas Regional HSE Manager
Elementis offers performance-driven additives that help create innovative formulations for consumer and industrial markets, including Personal Care, Coatings, Chromium, Energy and Talc. Finding opportunities to enhance our customers' performance is at the heart of what we do—and has been for more than 175 years. We own unique raw materials, including the only high-grade hectorite mine in the world, and a leading source of high-purity talc. With our advanced technical solutions, we transform those materials to become innovative, performance-enhancing products for our customers. Elementis is a UK-listed global specialty chemicals company with operations worldwide and employs over 1,600 people at more than 30 locations worldwide.
THIS ROLE CAN BE LOCATED AT ANY US MANUFACTURING SITE OR REMOTE

Americas Regional Health, Safety & Environmental (HSE) Manager
Regional manager for the HSE organization in North and South America (Americas), leading the improvement of the Americas HSE performance, compliance and safety culture.
- Communication and collaboration with Global HSE in establishing policy and HSE leadership. Ensure HSE is understood at the Americas sites in line with the global HSE standards/policy.
Job Description
Provides strong leadership to drive strategic and technical improvements in and ensure compliance with regulatory requirements and Elementis standards for all Americas sites.

Assists facility HSE in managing relations with government bodies / agencies in regards to HSE.

Development of Americas HSE team with proper expertise and coverage for sites by guiding and coaching site HSE resources, and performing tasks such as HSE training, regular HSE inspection/audits, fire protection, incident reporting & investigation, environmental management, occupational safety, process safety, emergency response, occupational health/industrial hygiene,  … etc.

Oversees the HSE initiatives, provides guidance and direction, and coordinates and facilitates HSE discussions.

Coordinates and oversee the HSE management system Implementation, maintain, improve and support for sites in the Americas.

Develops and maintains effective HSE programs, fosters a zero injury work environmental via proactive programs and interventions

Participates with the leadership team in moving the organization forward in a progressive environment.

Ensures implementation of HSE regional strategy in collaboration with BUs & functions of the Americas.

Ensures proper Incident notification, investigation, RCA and

corrective/preventive

actions for Americas sites.

Provide leadership and guidance in developing management systems and processes to support ISO certification.
Additional Job Description
Requirements
Bachelors Degree in Environmental Health & Safety / Chemical Engineering
 Working experience
At least 10 years HSE working experience

Minimum 5 years working experience in chemical industry (manufacturing)

At least 5 years management experience
Competence / skills
Knowledge of OSHA Occupational health and safety standards

Environmental management experience

OSHA PSM: Process safety management (conceptual knowledge of mechanical integrity, safety instrumented systems, relief design, etc.)

PHA: Process hazard analysis

Incident Investigation

IH: Industrial Hygiene

ISO 14001, OHSAS 18001 or ISO 45001

Microsoft

Word/Excel/PowerPoint

Problem solving

Decision making

Travel requirement (US – 40-50%, Brazil – 0-5%)
Soft skills
Personality (Open-minded, Proactive, Leader)

Good presentation and communication skills, methodical, willing to continuously learn, accept new task, and inquiring personality.

Interpersonal skills - The development of team harmony / help others, work together with others, listen to others.

Comfortable working with senior managers

Teamwork/Collaboration

- Patient / careful / Teamwork, can consider the company's overall norms and legitimate interests.

Leadership/Management -

Strong leadership to demonstrate execution and enforcement, even in conflict environment

Communication / planning, supervision of factory inner safety affairs, time management capabilities, to assist the Americas leadership in the implementation and management of tasks and duties.