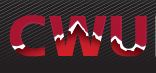 Company Name:
Approximate Salary:
Based on experience and education
Location:
Ellensburg, Washington
Country:
United States
Job Categories:
IH Professor
Safety Professor
Industry Segments:
Academic/Educational sector
Experience level:
6-10 years
Education level:
Master's Degree
Assistant Professor - Safety & Health Management
We seek talented individuals who share Central's commitment to hands-on learning and discovery and understand that individual attention takes students beyond the limits of the classroom and books.
No matter what our job, each of us plays a part in supporting our students. Join our team and help CWU students fulfill their dreams!
The Ellensburg campus is set in the heart of the Kittitas Valley and we consider ourselves a "small-town university" even though we are only a two hour drive away from several large cities! Seeking a more urban setting? CWU also has six university centers, three of which are located in the Seattle area.
Job Summary:
Central Washington University's Assistant/Associate Professor - Safety & Health Management & Risk, Insurance, and Safety Management Programs located in Ellensburg, WA campus seeks to fill a nine-month, full time, tenure-track, Assistant Professor / Associate Professor to teach in the Safety and Health Management (SHM) / Risk, Insurance, and Safety Management (RISM) Program.
CWU awards (1) Bachelor of Science degrees in SHM, (2) Masters of Science degrees in SHM (100% online), (3) Bachelor of Science and Bachelor of Applied Science in RISM (100% online) starting the academic year 2019-20, and (4) Minors and Certificates in SHM, and Risk /Insurance Management.
The ideal candidate will have the expertise to teach across all the areas / programs. We seek an individual demonstrating dedication to innovation and excellence in teaching and a strong commitment to diversity, equity, and inclusiveness. The goal of the program is to prepare students for careers in occupational safety and health, risk, and insurance management in the industrial, private business, construction, and public employment sectors of the economy. This position is based in Ellensburg, WA. 
Job Duties:
The SHM courses are incredibly diverse.

The successful candidate must have evidence of excellence to be able to teach a variety of undergraduate and graduate courses including but not limited to core occupational safety and health courses, risk/insurance management courses (e.g., commercial liability risk, commercial property risk, Risk management in public entities, etc.)., and 100-level courses in the University's general education program. CWU delivers some of the courses exclusively online.

Maintain an active program of university-supported scholarship (research) leading to publication and formal presentations in the safety or risk management field, or leading to external funding recognizing the faculty member's current or potential contribution to his/her field.

Participate in Program, Department, College, University and Community service. 

Assist in the recruitment of new SHM & RISM majors, and actively participate in the major application screening process.

Provide academic advising for existing and prospective SHM/RISM students.

Assist the SHM Program Director to improve the associated Program curriculum continually.

Participate in program review, assessment, and accreditation activities.

Support the student chapters, sections, or clubs associated with the programs.

Play an active role in facilitating job opportunities for students by establishing and maintaining industry contacts, especially the insurance and risk management industry.

Play an active role in the program's industry advisory council.

Obtain and maintain relevant professional certifications.

Perform other related duties as assigned to support the program and the department.
Minimum Qualifications:


Master's degree in Risk Management and Insurance, Occupational Safety and Health, Industrial Hygiene, Environmental Health, Environmental Management, or strongly related areas.

Minimum five years of applied, industry experience in risk management/ insurance, occupational safety and health, or industrial hygiene.

Demonstrated commitment to diversity. Must demonstrate a commitment to the diversity of a multi-cultural population, as well as work effectively in a team-based environment, seeking continuous improvement and adherence to the university philosophy.




Preferred Qualifications:
Strong background in Risk Management and Insurance

University-level teaching experience

Strong interpersonal communication and public speaking skills.

Excellent organizational and management skills.

Relevant certifications such as Associate in Risk Management (ARM), Chartered Property Casualty Underwriter (CPCU), Certified Safety Professional (CSP) or similar certifications issued by nationally accredited credentialing bodies.

Experience working in partnership with an industry advisory board and key external stakeholders in multiple industry sectors.

Operational knowledge of applicable safety and health-related instruments and equipment.

Experience or interest in developing and teaching online courses

An earned doctoral degree related to content area(s) of courses to be taught.

Experience in program review and accreditation such as ABET.

Entrepreneurial drive to assist with development of the Central Safety Center.

Experience working with a diverse population

Experience in curriculum development and improvement.

Pay, Benefits, & Work Schedule:


Salary: Commensurate with education and experience 
Appointment: Full-Time, Tenure-Track, 9 Month Appointment. Additional summer teaching may be available. 
Benefits: CWU offers a comprehensive benefits package including health insurance, retirement and optional savings plans, life and disability insurance.


Additional Information:  
For additional information about the University, visit: http://www.cwu.edu
For additional information about Ellensburg, visit: http://www.myellensburg.com 
 OR  http://www.kittitascountychamber.com
How To Apply:
To apply for this position, you must complete the on-line application and attach:
A detailed cover letter clearly demonstrating how your education and experience (please address all three items in your cover letter): (1) meet the required (and, as applicable, preferred) qualifications, (2) demonstrate the ability to perform the responsibilities as described by the posting, and (3) detail how your work experience, teaching, service and/or scholarship has supported students or workers from racial, ethnic, and gender backgrounds that are underrepresented in their academic fields (applicants who have not yet had the opportunity for such experience should note how their work will further CWU's commitment to diversity) ;

Curriculum Vitae including work history, education, training and contact information for three professional references;

Statement of teaching philosophy;

Summary of related field and work experience (Attachment Type: Other);

Names, addresses, and phone numbers of three or more current references; and

Copy of transcripts for highest degree held;




Screening Begins - March 9, 2020 and will continue until the position is filled
To apply online, please click the "Apply for this job" link on this page!
NOTE: 
Although copies of transcripts are acceptable for application purposes, all job offers are contingent upon verification of highest degree. Priority will be given to applications received by the screening date. Incomplete applications will not be considered. Please contact Human Resources at 509-963-1202 if you require technical assistance with the on-line application process.
Conditions of Employment:
Prior to employment, final candidate(s) will be required to submit to a background check. All information obtained through background investigations will be strictly confidential and revealed only to those required to have access.
The conditions of employment with Central Washington University are set forth in the Collective Bargaining Agreement between Central Washington University and United Faculty of Central, University policies and procedures, and applicable state and federal laws.
The Collective Bargaining Agreement may be found here: http://www.cwu.edu/hr/ufc.
More Jobs Like This
We couldn't find matching jobs.