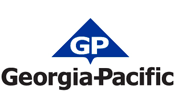 Company Name:
Approximate Salary:
0.00
Location:
Diboll, Texas
Country:
United States
Job Categories:
Environmental Manager/Coordinator: Single site
Environmental Manager/Coordinator: Multi-site
Industry Segments:
Lumber & Wood
Experience level:
6-10 years
Education level:
Bachelor's Degree
Complex Environmental Manager
Georgia-Pacific is seeking a self-motivated and dependable Complex Environmental Manager- Diboll Complex in Diboll, TX.  Reporting to the Plant Managers of both the Lumber & Particleboard facilities. The individual will be responsible for the development, implementation and management of the Diboll Particleboard and Lumber facility's environmental compliance programs and systems. This position will assist in ensuring facility compliance with governmental regulations, such as state and federal air regulations, storm water, wastewater, hazardous waste and to company policies and procedures such as Georgia-Pacific's Environmental Compliance Standards.
A Day In The Life Typically Includes:
* Assisting with day-to-day environmental compliance requirements of applicable permits, plans, and regulations. These may include collecting records, preparing reports, monitoring & directing work performed by consultants, conducting inspections, and sample collection.   
* Assisting the plant manager in the development and the implementation of the corporate environmental management system (7-Element Risk Management System), as well as provides training to the facility personnel to manage environmental compliance through dispersed ownership.
* Working closely with the respective division contacts for guidance and direction on all environmental matters
* Participating in incident investigation, mitigation, root cause analysis and corrective action
* Representing the facility during agency inspections
* Providing environmental permitting / planning support to capital projects. 
* Leading as a champion of Market-Based Management® and Operations Excellence (OpEx) by communicating and demonstrating to employees how actions connect to GP's environmental vision and create long-term value.   
* Participating in the plant's strategic planning and project review process, tracking metrics, and supporting continuous improvement of the facility's environmental management system.  
* Being proactive and assertive with a high sense of urgency related to problem solving.  
* Working cohesively and effectively with others
* Working with other departments on continuous improvement plans to achieve plant goals and other projects as needed
What You Will Need:
Basic Qualifications:
* Bachelor's degree in engineering, science, environmental management, or related major
* Five (5) or more years of industrial/manufacturing environmental experience
* In depth understanding of multiple environmental subject areas (air, water, waste, etc.)
* Demonstrated ability to lead environmental program in a manufacturing environment
* Demonstrated ability to implement environmental management system
* Experience using Microsoft applications such as Excel, Word, OneNote, and SharePoint
* Familiarity with data acquisition systems
What Will Put You Ahead?
Preferred Qualifications:
* Ten (10) or more years of environmental compliance and management systems experience
* Experience performing air emission calculations and permitting applicability analyses for Title V facilities in Texas
* Experience working with federal and State of Texas environmental regulations such as MACT rules, air quality management and reporting, water/wastewater, storm water and waste management
* Experience communicating environmental requirements and responsibilities to multiple levels of an organization
Salary and benefits commensurate with experience.
We are an equal opportunity employer. Minority/Female/Disabled/Veteran
Except where prohibited by state law, all offers of employment are conditioned upon successfully passing a drug test.
This employer uses E-Verify. Please visit the following website for additional information: www.kochcareers.com/doc/Everify.pdf
Follow us GP-LinkedIn GP-Twitter GP-Facebook GP-YouTube