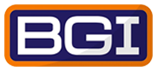 Company Name:
Approximate Salary:
0.00
Location:
Chandler, Arizona
Country:
United States
Job Categories:
EH&S Manager/Coordinator: Single site
Construction Safety
Safety Manager/Coordinator: Single site
Industry Segments:
Construction /Architecture, Consulting
Experience level:
3-5 years
Education level:
Bachelor's Degree
Construction Safety Manager
As a growing company that supplies services to a diverse clientele in worldwide locations, BGI is continually seeking quality employees to meet these unique needs. BGI offers our employees a competitive salary and a generous benefits package, including paid vacation, health insurance and much more.
Banda Group is seeking a construction site safety manager. The ideal candidate will be responsible for evaluating the safety protocols on a single job site, organizing safety training for employees and reporting problems to management. They must also have experience in the construction industry (particularly commercial construction and process safety) and understand the specific safety issues inherent to construction sites.
This position will act as the owner's construction EHS representative for all matters involving construction related matters.
Qualifications: 
Must be extremely knowledgeable of construction and general industry safety orders, as well as experience with process safety.

Must be able to communicate effectively both with field craft as well as management personnel.

This position will perform EHS field audits as well as represent owner senior management on all EHS matters involving construction activities.

3-5 years of EHS management experience

Must be knowledgeable in Microsoft Office Suite 
 
**CANDIDATES MUST BE LOCAL**
Banda Group International (BGI), LLC is a world class technical and project management support services company serving government and private sector clients around the globe. Founded in 2003, BGI has developed into an international company completing projects across the United States and in diverse locations such as Algeria, Australia, Canada, Chile, China, Honduras, Ireland, Israel, Kuwait, Laos, Mexico, Romania and Venezuela. 
BGI is headquartered in Chandler, AZ, with senior directors and branch offices in Albuquerque, NM; and Oak Ridge, TN. 
BGI has received numerous awards for Environmental Health and Safety (EHS) support, including minority supplier awards from major private sector corporations and government agencies.
BGI is a small minority - owned business participating in the U.S. Small Business Administration's 8(a) program, which guides and assists small businesses with demonstrated achievements and fiscal management.
BGI is Veteran-owned and is also a certified Minority Business Enterprise (MBE) through the National Minority Supplier Development Council. Additionally, BGI is a certified Small Business Enterprise (SBE) through the City of Phoenix, Arizona, a Community Enterprise for the County of Los Angeles, California.
More Jobs Like This
We couldn't find matching jobs.