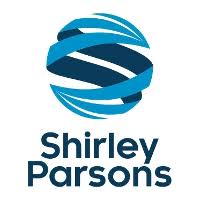 Company Name:
Approximate Salary:
Executive Package
Location:
All, All
Country:
United States
Job Categories:
EH&S Corporate Director/Manager
EH&S Consultant
Services & Consulting: Management
Services & Consulting: Sales/Marketing/NBD
Industry Segments:
Consulting
Experience level:
11-15 years
Education level:
Bachelor's Degree
Reference Number:
SC-10805
Consulting Director [SC-10805]
Location: Northeast
A Global EHS Consulting firm is searching for an executive-level Consulting Director, that will be tasked with increasing the breadth and depth of services provided to one of its major accounts.  The Consulting Director will be expected to quickly develop meaningful relationships across the client account, with the goal of understanding how the firm can add value to the client's EHS program.  In this role, a collaborative approach will be required to ensure that internal consulting teams can effectively deliver on the additional workload that will be generated by the Consulting Director.
The Role:
Establish a strong understanding of the client's business objectives, procurement processes, and EHS needs by developing relationships with senior management throughout the client company

Understand the full suite of EHS services offered by the consulting firm and work with in-house consulting teams to develop appropriate packages for the client

Develop an Account Growth Plan that clarifies business development opportunities within the account, and aligns growth strategy with the goals of the consulting firm

Build, grow and manage an account team across multiple geographies to deliver against the Account Growth Plan and ensure that quarterly and annual growth targets are met

Engage key client stakeholders to ensure continued excellence in service delivery, traveling as required to sites across North America, and overseas
 
The Candidate:
Bachelor's degree in engineering, EHS, business, or other related field

Previous consulting/business development experience, with demonstrated success of growing client accounts

Technical understanding of EHS risks and solutions within the manufacturing and/or technology sectors

Exceptional communication, organization and relationship-building skills