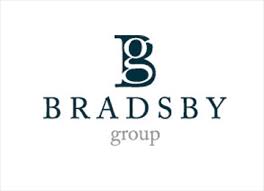 Company Name:
Approximate Salary:
DOE
Location:
Chicago, Illinois
Country:
United States
Job Categories:
EH&S Manager/Coordinator: Multi-site
EH&S Corporate Director/Manager
Environmental Manager/Coordinator: Multi-site
Environmental Corporate Director/Manager
Industry Segments:
Automotive, Chemicals, General Manufacturing
Experience level:
11-15 years
Education level:
Bachelor's Degree
Corporate Environmental, Health & Safety (EHS) Manager
Corporate EH&S Manager is responsible for delivering health, safety and environmental initiatives at a corporate level for all facilities.  Duties include hazard recognition and abatement, accident investigation, and health, safety and environmental training.  Additional duties also include ensuring compliance with federal, state and local EH&S requirements, recordkeeping, health and safety statistics reporting and the leadership to drive safety initiatives to the forefront of all facilities.
65% Environmental and 35% Safety and 20% Travel 
Ensure that safety programs and procedures are implemented and operating as planned through our program.

File all required regulatory reports (including all Environmental and Safety reports with appropriate agencies).

Obtain all required operating permits (Federal, State, and local) for the facility:  Air, Water discharge, Hazardous Waste, etc.

Ensure that all employees have the proper health & safety procedures training

Maintain all required EH&S recordkeeping on site.

Coordinate with vendors to ensure that all waste is properly & legally disposed of from the facility in the required time schedules.                     

Escort all city, state and federal inspectors/auditors throughout the site when they appear in schedule/unscheduled visits.             

Maintain proper first aid supplies on site.

Ensure personal fire protection equipment is inspected within scheduled time table and that the equipment is operable.

Tracking of all chemicals used and stored on site.

Assure that employee exposure to chemicals/air contaminants is below permissible exposure limits, that employees using the chemicals are medically tested where necessary.

Investigate Lost Time Accidents& Medical Aids with the objective of zero lost time accidents.

Reduce Hazardous Waste costs.

Ensure full implementation and smooth operation of the EH&S programs

Qualifications:
Bachelor's degree in safety, environmental affairs, or related field  

10+ years of relevant experience. 

A CSP certification is a plus. 




**** NO RELOCATION PROVIDED **** MUST BE ABLE TO WORK FOR ANY COMPANY IN THE USA WITHOUT RESTRICTIONS ****