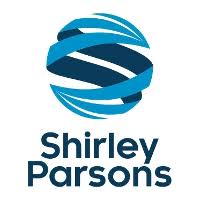 Company Name:
Approximate Salary:
$120,000
Location:
Cleveland, Ohio
Country:
United States
Job Categories:
Safety Manager/Coordinator: Multi-site
Safety Corporate Director/Manager
Industry Segments:
General Manufacturing, Manufacturing - Miscellaneous
Experience level:
11-15 years
Education level:
Bachelor's Degree
Reference Number:
RW-10965
Corporate Safety Manager [RW-10965]
A multi-faceted, global organization is seeking a Corporate Safety Manager to lead the Safety program nation-wide.  The incumbent will be expected to mentor and lead an international safety team and will be tasked with strategically developing safety programs and driving a behavior-based safety culture. The incumbent will be tasked with providing leadership across the business and overseeing organizational compliance with local, state and federal safety regulations. 
The Role: 
Developing strategies and implementing safety efforts and initiatives

Influences Plant, Production, Operations, Maintenance and regional/site management to drive safety performance

Providing practical and technical expertise, advice, and solutions to corporate, regional and site management

Promoting continuous improvement efforts in the EHS function, integrating tactical and strategic EHS planning

Ensure compliance with OSHA, DOT and other safety regulations
The Candidate: 
Bachelor's Degree in EHS or Safety related field

12+ years' progressive EHS experience within a heavy manufacturing environment

CSP, CIH, CHMM (or similar) preferred

Demonstrated experience of successful program management across multiple sites

Diversified industrial experience desired