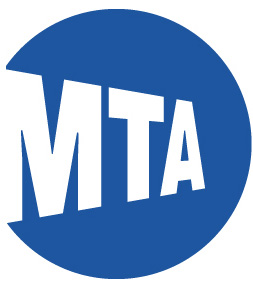 Company Name:
Approximate Salary:
$97,505 - $121,881
Location:
Westchester, New York
Country:
United States
Job Categories:
Environmental Manager/Coordinator: Multi-site
Environmental Corporate Director/Manager
Industry Segments:
Transportation - Ground, Transportation - Railroad
Experience level:
11-15 years
Education level:
Bachelor's Degree
Deputy Director Environmental Compliance
Grade: I
Salary Range: $97,505 - $121,881
Application Deadline: February 21, 2018

Metro-North Railroad reserves the right to remove this posting prior to the Application Deadline.

MTA Metro-North Railroad is a dynamic organization, operating out of the jewel of New York City, Grand Central Terminal. We provide service to over 82 million customers annually, traveling in and out of New York and Connecticut. A subsidiary of the Metropolitan Transportation Authority, Metro-North Railroad is the busiest commuter railroad in the nation. MTA Metro-North Railroad strives to provide a safe commute, great service to its customers and rewarding opportunities to its employees.
POSITION OBJECTIVE
Manage and monitor Metro-North's environmental compliance activities to ensure adherence to all applicable environmental laws and regulations. This position will oversee all environmental disciplines and projects handled by the Environmental Compliance and Services Department. This position is responsible for assuring compliance with all regulatory and safety requirements pertaining to hazardous and regulated wastes, spill prevention, air and soil issues associated with operations and capital projects, remediation activities, stormwater issues and all regulatory permitting requirements
RESPONSIBILITIES
Supervise management of all aspects of the hazardous and other regulated wastes generated at the railroad, including proper handling and disposal, employee training and recordkeeping.

Prepare the Annual Environmental Audit required under the NYS Environmental Conservation Law as well as the Environmental Audit memo required for the Metro-North Committee on an annual basis.

Supervise all hazardous and petroleum spill occurrences, including regulatory notification and clean-up efforts, including continuing consultation with regulators and clean up contractors. Must be available to those members of the Environmental Compliance Department who respond to spills to provide direction on spill response and clean-up.

Provide guidance for Capital Projects to assure compliance with environmental requirements both during construction and once in operation.

Monitor wastewater treatment system compliance with regulatory requirements, including preparation and submittal of monthly sampling reports and renewal and modification of permits.

Manage Metro-North's responsibilities under the Department of Environmental Conservation Municipal Separate Storm Sewer System (MS4) requirements, including preparation of annual forms and attendance at hearings.

Attend Quarterly CDOT Environmental meetings and assist CDOT in the preparation of Minutes and oversee follow up on issues raised during the Quarterly Meetings.

Prepare the annual Department Budget and monitor spending.

Manage all aspects of Metro-North's six (6) environmental contracts, including review of work scopes and invoices.

Identify and assist Capital Department in obtaining all required environmental permits, including those necessary from the Army Corps of Engineers, Department of State, United States Coast Guard, New York State Department of Environmental Conservation, Connecticut Department of Energy and Environmental Protection and other regulatory agencies and assist in the preparation of State Environmental Quality Review Act and National Environmental Policy Act documentation.


REQUIRED QUALIFICATIONS
Working knowledge of and the ability to understand and interpret federal and state environmental laws and regulations including Resource Conservation and Recovery Act (RCRA), Environmental Protection Agency (EPA) regulations, etc.

Familiarity with the integration of environmental and safety issues.

Strong leadership skills to motivate and foster teamwork.

Strong knowledge of waste management including familiarity with varied chemical and mechanical waste treatment techniques and technologies.

Working knowledge of wastewater treatment systems.

Working knowledge of MS4 system requirements.

Strong interpersonal skills to maintain positive working relationships with other departments and regulatory agencies.

Strong verbal and written communication and presentation skills.

Demonstrated crisis management skills with the ability to respond to emergencies in a timely and proper manner.

Strong project management skills with the ability to adhere to deadlines and budget.

Working knowledge of MS Office Suite and/or comparable applications.

Demonstrated planning and organizational skills.

Valid driver's license.

PREFERRED QUALIFICATIONS
Familiarity with railroad operations.


REQUIRED EDUCATION/EXPERIENCE
Bachelor's Degree in Environmental Science, Environmental Engineering, or related field.

Minimum of nine (9) years of experience handling environmental issues for a major transportation facility.

Minimum of five (5) years of supervisory experience.

Experience in managing environmental contractors, reviewing works scopes as well as invoice


PREFERRED EDUCATION/EXPERIENCE
Master's Degree in Environmental Science, Environmental Engineering, or related field. 

OSHA 40 Hour Hazardous Waste Operations and Emergency Response training and petroleum spill training.

Knowledge of related safety issues.

Familiarity with the operations of the System Safety Department.

OTHER INFORMATION
This is a safety sensitive position and subject to toxicology testing.
As an employee of Metro-North Railroad you may be required to complete a New York State financial disclosure statement, if you earn more than $95,534.00 or if you hold a position designated as a policy maker.

SELECTION CRITERIA 
Due to the competitive nature of the selection process, not all qualified candidates who meet the minimum requirements for the position are guaranteed an interview. To be selected for a position, one must meet the following criteria: (1) satisfy the minimum requirements listed in the job posting, (2) if applicable, successfully pass a written and practical exam, (3) satisfy a background investigation (including but not limited to, employment, education, and criminal history), and (4) pass a verbal interview. Metro-North may also require the applicant to undergo a physical ability test, and, if the Company extends a conditional offer, may require him or her to undergo a medical examination, which may include toxicological testing. Failure to pass any step within the hiring process will result in the disqualification of your application.

Additional Criteria for Current Employees: Current Metro-North employees must be in active service to be eligible for consideration. Agreement Employees applying for a position outside of their present craft are required to have worked in your current union for at least one (1) year preceding the Application Deadline to be eligible to apply for a posted position, and have completed the agreed upon formal training commitment, including on-the-job training or lock-in requirement, if applicable (for example: Signal Trainee, Foreman-In-Training, etc.). If you are transferring to another craft, you may be required to forfeit your seniority in your present union. Non-agreement employees must have worked in your current position for a minimum of one (1) year preceding the Application Deadline. Along with a background investigation (including but not limited to, employment, education, and criminal history), employees are also subject to an internal investigation, which includes an evaluation not limited to discipline records and performance assessments.
We offer a competitive salary and a comprehensive benefits package
To apply Online, click the apply link on this page, Click on Metro-North Railroad, select "Agree," then Search by Job Title.
MTA Metro-North Railroad is an Equal Opportunity Employer