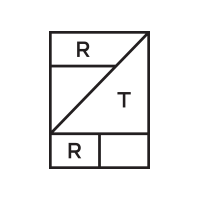 Company Name:
Approximate Salary:
0.00
Location:
Secaucus, New Jersey
Country:
United States
Job Categories:
EH&S Corporate Director/Manager
Risk Management Manager/Director
Safety Corporate Director/Manager
Industry Segments:
Apparel, Distribution / Warehousing
Experience level:
6-10 years
Education level:
Bachelor's Degree
Director, Environmental Health & Safety (EHS)
About Rent the Runway:
Recently named #9 on CNBC's Disruptor 50 list for 2018, Rent the Runway is transforming the $2.4 trillion global fashion industry by introducing clothing rental as a utility for women. We have pioneered the closet in the cloud and believe that every person globally will soon have a subscription to fashion. Since our launch in late 2009, the company has raised more than $210 million from top-tier investors and built one of the most beloved brands on earth. We are proud to be both a profitable and high-growth business, with a loyal 9 million members who believe that rental is the future.
Our 1200+ employees have a revolutionary spirit that permeates our culture. We've built proprietary technology, a one-of-a-kind reverse logistics operation, stores of the future, a viral brand, relationships with hundreds of fashion brands - and we are obsessed with continuing to game change our customer experience.
We are also trying to revolutionize entrepreneurship itself - proving that diverse teams produce outsized impact. The Rent the Runway Foundation, which our two co-founders launched together in 2015, helps thousands of female entrepreneurs build and scale their own businesses with the mission of increasing the number of high growth women-led companies.
Position Overview
The Director of EH&S will serve as the designated safety representative of RTR's dream fulfillment center (DFC), serving as the technical resource for all relevant, fulfillment center people safety and environmental compliance areas, and coordinating and implementing all areas of the RTR Safety Program.
In this role you will work collaboratively with employees to create a strong presence of safety to enable the prevention of workplace injuries and illnesses with activities including: implementing occupational safety and health standards; providing meaningful safety and health training that leads to strong knowledge transfer; and working with operation partners to develop innovative programs to prevent workplace hazards.
By leveraging lean principles and Kaizens, you will lead continuous improvement initiatives to reduce conditional and ergonomic risk in our processes to ensure a safe and healthful working environment for our Associates. A successful Director of EH&S will demonstrate the ability to build trust and confidence with the Operations Team and inspire change through providing comprehensive risk assessments and safety data analysis.
Responsibilities
As a member of the leadership team, your commitment to our strong presence of safety through your leadership is key. Leading and working collaboratively on the development, review, and revision of safety and environmental training programs. Prioritizing the safety and environment initiative and the major hazards and risks across the building, and ensure actions are taken to mitigate or eliminate risks which includes leading, coordinating, and participating in EHS performance improvement initiatives

Possess a thorough understanding of local/regional/federal regulations

Ensure leadership and associates are trained and knowledgeable of required state/regional/ federal regulations

Provide guidance and oversight to ensure compliance to all applicable RTR Safety Policies where gaps remain the EHS manager will be responsible for developing Safety policies and processes partnering with key business leaders

Tracking, reporting, and analyzing EHS performance and implementing action

Conduct incident investigations as needed. Perform frequent safety audits to identify all non-compliance equipment and/or processes. Implement solutions to eliminate exposure to these risks and prevent injury

Ensuring accurate and timely EHS recordkeeping, document management and effective case management, as well as preparing, maintaining, and submitting records and reports required by the company and/or regulatory agencies

Identify and anticipate safety and health concerns and hazards by surveying environmental, operational and occupational conditions. Investigate and review safety violations, unsafe acts, unsafe conditions, near misses and accidents with supervisors and fulfillment center management

Review incident trends weekly/monthly to discover trends to rationalize the allocation of appropriate resources to areas where the safety risk is highest

Supervise the safety program

Creation of key safety processes which include but are not limited to Emergency Preparedness, Evacuation plans, Hazard Communication, Personal Protective Equipment and Accident reporting guidelines. Seek input on program improvement opportunities


Required Education/Experience
Bachelor's degree in safety, environmental, ergonomics or a related field required

Minimum 7-10 years experience in risk management

4+ years of growing responsibilities in safety and/or environmental programs in manufacturing, production, or service operations

Experience implementing lean principles and process improvement in an operational environment

Distribution Center or Manufacturing Safety experience with mix of exempt and non-exempt employees at a site of at least 500 people

Strong analytical skills with demonstrated problem solving ability

Ability to adapt well to fast-paced environments with changing circumstances, direction, and strategy

Excellent written and verbal communication skills, including comfort collaborating with executives and senior leaders

Proficient in google docs, sheets and the use of pivot tables and the development of charts and graphics

Familiarity creating evacuation and emergency action plans


Preferred Qualifications
Master's degree preferred

Certified Safety Professional
More Jobs Like This
We couldn't find matching jobs.