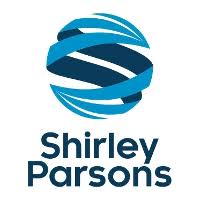 Company Name:
Approximate Salary:
$150,000 - $175,000 + Benefits
Location:
Pleasanton, California
Country:
United States
Job Categories:
Construction Safety
Safety Corporate Director/Manager
Industry Segments:
Construction /Architecture, Engineering
Experience level:
11-15 years
Education level:
Bachelor's Degree
Reference Number:
[JK-10776]
Director of Safety [JK-10776]
A well-known heavy civil engineering contractor is looking for a Director of Safety to join its team, based from their California Office, with oversight for operations across the West Coast and Hawaii Islands. You will be responsible for leading the corporate safety vision: through the development of strategy, identification of key metrics and mentorship of employees - ultimately cultivating an industry leading safety culture. This represents a fantastic opportunity for an individual to join a company with a commitment to safety, where you will be given every resource to flourish in the role.
The Role:
Take ownership over the development and implementation of new strategies and initiatives to continually improve the safety program

Collect, analyze and report on safety metrics and KPIs at both a project and company level, identifying trends and utilizing results to manage, modify and deliver safety priorities across the business

Lead the safety team and work with all levels of staff, from site-based personnel through executive leadership and senior client contacts in order to reinforce a "Safety First" attitude across the organization

Work alongside industry regulatory bodies (OSHA) to ensure compliance to any and all relevant local, state or federal legislation
The Candidate:
Proven leader with experience managing large-scale civil construction projects and dispersed safety teams across a large geographical remit

Bachelor's Degree in Safety, Construction or Engineering discipline (preferred)

CHST or CSP (preferred) 

Effective communicator across all levels - with the capacity to communicate all corporate safety matters to internal and external stakeholders alike