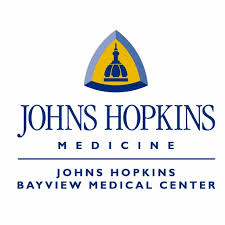 Company Name:
Approximate Salary:
0.00
Location:
Baltimore, Maryland
Country:
United States
Job Categories:
EH&S Manager/Coordinator: Single site
EH&S Corporate Director/Manager
Safety Manager/Coordinator: Single site
Safety Manager/Coordinator: Multi-site
Industry Segments:
Environmental Services
Experience level:
6-10 years
Education level:
Master's Degree
Director, Safety & Environmental Health
SETTING THE STANDARD OF EXCELLENCE IN PATIENT CARE, RESEARCH AND EDUCATION. 
At the Johns Hopkins Health System, we believe in The Promise of Medicine. It's exciting, dynamic and starts with our exceptional team. They deliver world-renowned care that sets the standard of excellence for medical care in the world and in the nation. Our faculty and staff members work together to provide the best care possible to patients, train tomorrow's physicians and nurses, and continue our history of being on the front lines of biomedical science and research. It's their skills, talent, and dedication that make it possible for us to lead the national and global medical fields in quality and innovation, and help our patients get well and stay well. Join us, and help deliver on The Promise of Medicine.
Director, Safety and Environmental Health Services
The successful candidate will be responsible for planning, developing, and coordinating the environmental health, safety and emergency management services for the JHBMC campus. S/he provides technical guidance, training, inspection and risk analysis for the campus and ensures that all regulatory agency standards are followed. Directs all activities related to the general campus safety, fire protection, accident prevention, investigation of incidents.
Job Duties:
Develops goals and objectives for safety functions and activities. Advises executive leadership, administrative staff and employees on Health/Safety programs, policies, and procedures.

Develops, reviews and revises written safety related plans according to regulatory guidelines. Communicates plans to campus constituents and monitors progress of plans, reporting compliance annually to the JHBMC BOT.

Responsible for the campus environment of care standards for all facilities. Leads the environment of care inspection process throughout the Medical Center. Reports environment of care findings to the JHBMC Safety Committee on a monthly basis. As appropriate develops action plans and leads workgroups to address environment of care issues.

Responds to and investigates employee complaints regarding safety/health concerns. Reviews incident reports from Occupational Health Services and investigates those warranting further action. Offers recommendations to improve employee safety and health. Leads Indoor Air Quality workgroup and provides routine reports to the JHBMC Safety Committee on a monthly basis.

Oversees compliance with all regulatory agencies in regard to environmental health/safety and emergency management (JC, NRC, NFPA, MOSH, OSHA, NIOSH). Oversees preparation and submission of all required records and reports necessary for Environmental Health and Safety.

Directs campus wide safety inspection/risk analysis services for all JHBMC facilities, construction sites and laboratories to identify/abate recognized safety hazards/loss exposures. Ensures effective Environmental Health and Safety monitoring is completed and issues are addressed as identified during renovations and new construction. As appropriate, collaborates with the safety representative from facilities and inspects worksites to detect potential hazards and assess controls.

Collaborates with Infection Control to ensure that all projects have appropriate risk assessments and corresponding documentation.

Manages budget and staffing needs for Environmental Health and Safety Department. Maintains records to support HPP purchases and reviews accounting routinely to ensure all funds for grant are appropriately allocated.

Manages grant application process annually.

Plans, organizes, develops and implements various required occupational safety training (on-line & classroom based).

Analyzes and assesses current operating procedures, materials, and methods; anticipates and implements changes or modifications based on sustainability goals.
Requirements:
Master's degree in environmental safety or a closely related field and five years of previous experience. Safety experience in health care is required. Combination of education and experience will be considered.

CIH, Certified Safety Professional, CHSP or CHEM certification required.
Join our extraordinary team at Johns Hopkins Bayview Medical Center, and help deliver on The Promise of Medicine. For more information or to apply for this position, please use the "Apply for this Job" link on this page.
Johns Hopkins Health System and its affiliates are drug-free workplace employers.
We are committed to providing a healthy and safe environment for our patients, visitors and staff members. The Johns Hopkins Hospital has a tobacco-free at work policy. Employees must refrain from using any tobacco products during their work shifts — including while at lunch or on breaks, and whether they are on or off campus.
Johns Hopkins Health System and its affiliates are Equal Opportunity / Affirmative Action employers. All qualified applicants will receive consideration for employment without regard to race, color, religion, sex, sexual orientation, gender identity and expression, age, national origin, mental or physical disability, genetic information, veteran status, or any other status protected by federal, state, or local law