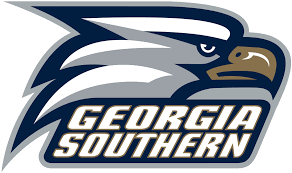 Company Name:
Approximate Salary:
0.00
Location:
Statesboro, Georgia
Country:
United States
Job Categories:
EH&S Engineer/Specialist: Single site
Industry Segments:
Academic/Educational sector
Experience level:
1-2 years
Education level:
Associate Degree
Reference Number:
STA002403
EHS Assistant
Environmental, Health & Safety (EHS) Assistant
Georgia Southern University
Requisition Number: STA002403
Department: 3909910401-Environmental Safety, Dept of
Position Status: Full-Time
Position Summary:
Facilities Services. The Environmental Health and Safety (EHS ) Assistant provides support to the EHS Department by assisting Program Managers with projects in the field at multiple campus locations as well as in the office.
Essential Functions
• Assists in Environmental and Sustainability project work (records management, auditing the
Environmental Management System, calculations for the Climate Action Plan, support for sustainability events, performing environmental inspections and waste pickups).
• Assists in Occupational Safety project work (Safety Data Sheet Management, chemical inventory assistance, periodic eyewash and safety shower inspections, and general safety inspections).
• Assists in Fire Safety project work by scheduling maintenance of fire extinguishers and AEDs, inspections and oversight of fire extinguisher and AEDs, and periodic fire drills.
• Manages and tracks the work order process in both departmental database systems.
• Assists with management of department website utilizing a variety of software applications.
• Performs purchasing functions to include routine and special purchase requests.
Georgia Southern University is a Tobacco Free Campus.
Minimum Education Required:
High School Diploma or equivalent
Could a level of job-related experience higher than the minimum required for the position substitute for the minimum level of education?: No
Minimum Experience Required:
Two or more years of related work experience
Could a level of education higher than the minimum required for the position substitute for the minimum level of job-related experience?: No
Knowledge, Skills & Abilities:
Ability to move object weighing up to 50 lbs. with or without reasonable accommodations; effective communication (verbal and written), organization and human relations skills; ability to work well in a diverse environment; proficiency with computer and Microsoft Office Applications software including word processing, spreadsheets, and databases; legally authorized to work in the United States; successful completion of background investigation prior to employment
Preferred Education:
Associate's Degree in a related field; completion of 40 hour HAZWOPER training
Preferred Experience::
Three or more years of experience in environmental health and safety
Salary Range: $33,300 - $34,843
Job Open Date: 06/24/2019
Job Closing Date: 7/26/2019
Special Instructions Summary:
To apply use the "Apply for this Job" link on this page.
Georgia Southern University provides equal employment opportunities to all employees and applicants for employment without regard to race, color, sex, sexual orientation, national origin, religion, age, veteran status, political affiliation, or disability. Individuals in need of reasonable accommodations under the Americans with Disabilities Act to participate in the search process should notify Human Resources: (912) 478-5468 or HR-TDD: (912) 478-0791.
Copyright ©2017 Jobelephant.com Inc. All rights reserved.
https://www.jobelephant.com/
jeid-8ec17052d8fb0f41b2eb16c119f51f7d