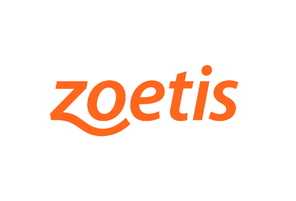 Company Name:
Approximate Salary:
0.00
Location:
Kalamazoo, Michigan
Country:
United States
Job Categories:
EH&S Engineer/Specialist: Single site
EH&S Engineer/Specialist: Multi-site
Industry Segments:
Machinery & Equipment, Manufacturing - Miscellaneous, Pharmaceuticals
Experience level:
3-5 years
Education level:
Bachelor's Degree
Reference Number:
JR00005541
Environmental, Health & Safety (EHS) Professional
ROLE SUMMARY
 As a part of the GMS EHS Team, the Environment, Health & Safety (EHS) Professional will develop and maintain Environmental programs:
In accordance with federal, state, and local regulation.

In accordance with Zoetis policies and guidelines.

To minimize the impact of site operations on the surrounding community.

To ensure a safe and compliant workplace.
 ROLE RESPONSIBILITIES
Monitor and investigate work areas, practices, and processes to identify and control potentially hazardous conditions, materials, and behaviors.

Gather hazard and risk assessment data on raw materials and products.

Maintain an awareness of regulatory developments and internal Zoetis requirements, and assess the impact on operations.

Complete required training and seek out additional training to enhance program compliance and improvements.

Effectively communicate the status of EHS programs via training, reports, metrics, etc.

Organize and prioritize work schedule to meet project and task deadlines.

Participate and contribute as an EHS Team member.  Be responsible for assigned team deliverables.

Provides instructor-led training.
 QUALIFICATIONS
BS in EHS-related field, engineering, or a similar discipline.

3-5 years of experience in EHS.

Knowledge in key EHS subject matter areas, including but not limited to:Solid decision making and good problem-solving skills

Hazardous waste management

Solid waste management and recycling

Air emissions, and storm and waste water regulation

Excellent oral and written communication skillsComputer skills (Word, Power Point, EXCEL, etc.)

This position works with every operational and enabling group on site and all levels of the organization

May interact with corporate colleagues, and/or local and state regulatory officials.
 PHYSICAL/MENTAL REQUIREMENTS
Office and field work.

Normal sitting, standing, and walking ability.

Occasional off-shift work may be required.

Colleague may be needed to manage emergency situations in a stressful environment.

Use of hearing, respiratory and eye protection may be required.
More Jobs Like This
We couldn't find matching jobs.