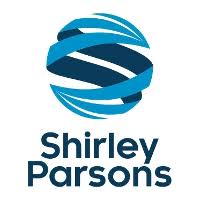 Company Name:
Approximate Salary:
90000
Location:
Peoria, Illinois
Country:
United States
Job Categories:
EH&S Engineer/Specialist: Single site
Industry Segments:
Chemicals, Oil & Gas - Refining
Experience level:
3-5 years
Education level:
Bachelor's Degree
Reference Number:
ND-11027
EHS Specialist [ND-11027]
A global chemicals company is seeking an EHS Specialist to lead the EHS function at a manufacturing facility near Peoria. The EHS Specialist will be responsible for managing the site EHS programs, fostering a healthy safety culture, and ensuring compliance with local and federal regulatory agencies. Reporting directly to the Plant Manager and being supported by the wider corporate EHS function, the EHS Specialist will be tasked with implementing effective programs and engaging at various levels of the business.
The Role:
Developing, strategizing and implementing a long-term plan for the EHS function

Driving a culture of safety in the facility to reduce injuries and accidents

Promoting continuous improvement efforts in the EHS function, integrating tactical and strategic EHS planning

Manage the site's Environmental and Safety programs and ensure compliance with regulatory agencies

Ensure compliance with necessary regulators, including OSHA, MSHA, EPA, and DOT




The Candidate:
B.S. degree in Safety Sciences, Engineering, Chemistry or related technical field

3+ years' EHS experience within a chemical or petrochem environment

Experience with RC14001 and OSHA PSM strongly preferred

Ability to work independently and with a team, and able to interact with employees at all levels or the organization

Excellent written and oral communication skills are required