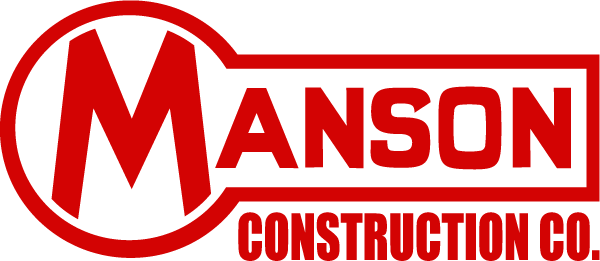 Company Name:
Approximate Salary:
0.00
Location:
Seattle, Washington
Country:
United States
Job Categories:
EH&S Engineer/Specialist: Single site
EH&S Engineer/Specialist: Multi-site
Construction Safety
Industry Segments:
Construction /Architecture
Experience level:
6-10 years
Education level:
Certification
Reference Number:
119448464
Environmental Health & Safety (EHS) Specialist
SUMMARY
Directs and implements the Manson Company safety program to ensure a safe, injury and incident-free work environment on assigned projects.
ESSENTIAL DUTIES AND RESPONSIBILITIES include the following. Other duties may be assigned.
Assists the Superintendents by suggesting safe work practices as part of preplanning and training; establishes jobsite safety procedures

Participates in morning project meetings and kick-off meetings

Conducts comprehensive on-site safety assessments as part of constant monitoring process

Conducts daily jobsite assessments and documents all safety violations or unsafe conditions/activities; ensures corrective measures are immediately implemented; follows through to insure corrections have been made

Communicates regularly with Superintendents, Foremen and craft workers concerning safety practices observed, both positive and negative.

Educates project personnel through on-the- job training. Examples are toolbox meetings, one on one conversations, and impromptu gatherings of craft personnel when instructions are needed for specific work.

Assists the Superintendent in completing the Weekly Jobsite Safety Checklists and maintain an updated safety deficiency list, posted, filed and used as talking points in safety meetings or to otherwise communicate what needs to be taken care of

Assures that Incident Reporting and Investigations are done, and may be the person chosen to accompany injured employee for medical treatment and evaluation

Administers the Substance Abuse Policy on the project - guided by appropriate protocol

Assists project management with guidance and direction of project personnel as to requirements for safe practices, specific to the project and required by the Company

From time to time, may accompany parties consisting of safety, health and insurance personnel on tours of the project.

Furnishes information and assists project and corporate personnel in preparing appeals for possible safety violations/citations

Coordinates project safety programs with subcontractors

Assists the Superintendent in investigating property damage and personal injury incidents

Schedules and arranges crew training for various required courses, such as first aid training and various other crew training needs

Develops the job specific Emergency Management Plan and communicates through orientation to all project personnel

Ensures compliance with contractual obligations, (USACE/NAVFAC, etc.)

Maintains safety files and records (on project share point site - daily)

Ensures company policies and procedures are understood and implemented consistently

With experience and growth, EHS Specialist eventually becomes a strong advocate of Manson culture and promotes IIF within the workforce

Performs additional assignments as directed by the Safety Manager/Safety Director

Ensures compliance with Manson's Code of Ethics and Standards of Business Conduct

Responsible for practicing safe work standards and promoting an Incident and Injury Free (IIF) work environment as a condition of employment.
SPECIFIC CONDITIONS OF EMPLOYMENT:
Travel to field projects will be required

This position may require a rotating schedule

Specific projects may require US Government security clearance
QUALIFICATIONS
To perform this job successfully, an individual must be able to perform satisfactorily the essential duties and responsibilities noted above. Reasonable accommodations may be made to enable individuals with disabilities to perform the essential functions.
EDUCATION and/or EXPERIENCE
Positions may be on projects which are under the US Army Corps of Engineers (USACE) or Naval Facilities Engineering Command (NAVFAC) jurisdiction. Applicants will be expected to meet the minimum requirements of USACE 385-1-1 Manual 01.A.17 Contractor Site Safety and Health Officer (SSHO).

These expectations include five (5) years of continuous construction industry safety experience in supervising/ managing general construction /managing safety programs or processes or conducting hazard analyses and developing controls.
The applicant will be required to have proof of employment for the 5 year requirement listed above. Applicants will also be required to demonstrate advanced knowledge of and ability to enforce all federal, state, local, and company regulations, and the ability to recognize hazardous situations and implement corrective measures. 1-2 year of marine construction experience is preferred, preferably performing SSHO/ safety supervisor duties on USACE/NAVFAC civil construction or dredging operations.
CERTIFICATES, LICENSES, REGISTRATIONS
Applicant will have a minimum of a 30-hour OSHA Construction Outreach training class and must produce a copy of their instructor-signed OSHA 30-hour training card.

A current American Red Cross, Medic or American Heart association copy of recent training or Instructor certification to teach courses are highly desirable.
Professional health and safety certification (CSP, ASP, CHST) recognized by the Board of Certified Safety Professionals (BCSP) and be qualified to teach OSHA Construction Outreach courses are highly desirable.
COMPUTER SKILLS:
Intermediate knowledge of Microsoft Office Suite (Word, Excel, and Outlook) required.
WORK ENVIRONMENT
The work environment characteristics described here are representative of those that must be met by an employee to successfully perform the essential functions of this job. Reasonable accommodations may be made to enable individuals with disabilities to perform the essential functions.
PHYSICAL DEMANDS
While performing the duties of this job, the employee is frequently required use hands and fingers, to grasp, grip, handle, or feel. The employee is frequently required to stand for extended periods of time. The employee is required to talk and hear. The employee is required to stand, walk, use stairs, ladders, and step stools and reach with hands and arms. The employee must frequently lift and/or move up 25 pounds. Specific vision abilities required by this job include close vision, distance vision, color vision, depth perception, and the ability to adjust focus.
Manson Construction Co. is an Equal Opportunity Employer, including disability and veteran status. Manson is a Drug-Free Workplace.
PI119448464
More Jobs Like This
We couldn't find matching jobs.