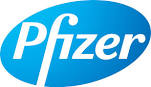 Company Name:
Approximate Salary:
84,800.00 - 141,300.00 USD Annual
Location:
Kalamazoo, Michigan
Country:
United States
Job Categories:
EH&S Manager/Coordinator: Single site
Process Safety Management
Industry Segments:
Engineering, Environmental Services
Experience level:
6-10 years
Education level:
Bachelor's Degree
Reference Number:
4739387
EHS Technical Support Professional - PSM Engineer
ROLE SUMMARY
Provide technical support to the site Process Safety Management (PSM) program on special site capital projects. Works closely with the site's process safety subject matter experts (SME) to develop solutions to improve Kalamazoo's EHS performance.  Partner with site business functions, including leaders and colleagues at every level, Global EHS and Legal, and external sources to implement improvements.


ROLE RESPONSIBILITIES
Provides PSM support for significant capital projects and product transfers.

Lead complex investigations and works with the area to identify effective corrective and preventive actions.

Conduct benchmarking with internal and external partners to support the SMEs in developing alternative solutions to complex problems.

Complete site self-audits and identify opportunities to improve regulatory inspection-readiness

Identify and develops initiatives to improve productivity of the EHS programs and systems.

Support development of EHS Capital Project Master Plans; identify long-term capital needs to address gaps and reduce compliance risk

Works closely with SMEs to identify alternative solutions that will drive results for EHS action plans to exceed Site EHS metrics and objectives.

Supports the development of EHS Capital Project Master Plans.

Assure PSM requirements are included in the design and scope of capital projects.

Perform Process Hazards Analysis (PHAs) for project design
QUALIFICATIONS
BS degree Chemical or Mechanical Engineering.

Has experienced and required certifications to lead a process hazard analysis.

Experience with combustible dust PHAs (DHAs)

Formal PHA training with experience in different PHA methodologies

At least 8 years work experience working in Engineering and/or Process Safety Management

Works independently to identify situations and implementing results for high-level projects

Excellent project management skills.

High proficiency in MS Office including Project Management and Visio.

Strong presentation skills with experience in concisely summarizing problems and recommending actions.

A self-motivated individual with excellent problems solving, communications and team building skills.

Demonstrates resilience in identifying solutions to complex problems.

Willing to challenge him/her to learn new skills and subjects to improve the EHS program.
More Jobs Like This
We couldn't find matching jobs.