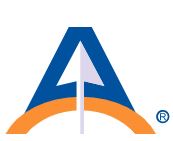 Company Name:
Approximate Salary:
0.00
Location:
Englewood, Colorado
Country:
United States
Job Categories:
Environmental Engineer/Specialist: Multi-site
Environmental Consultant
Industry Segments:
Environmental Services
Experience level:
6-10 years
Education level:
Bachelor's Degree
Environmental Compliance Specialist
AARCHER is an environmental consulting services firm founded in 1997. Operating from our headquarters in Annapolis, Maryland, and offices in Denver, Colorado, we provide environmental compliance assistance to private and government facilities nationwide, enabling our clients to meet environmental requirements and drive environmental performance. For more information about AARCHER, visit our website.
We have an opening for an Environment Compliance Specialist in our Denver office to help meet the increasing needs of our clients.
Required Qualifications:
Bachelor's degree in Engineering, Natural Science, Environmental Science, Chemistry, or similar

5 or more years' experience evaluating or managing facility-level environmental compliance

Strong written and verbal communication skills
 
Desired Certifications:
Certified Hazardous Materials Manager (CHMM) and/or Certified Professional Environmental Auditor (CPEA) preferred (must be able to get within 12 months of hire date)
 
Requirements:
Field work may include physical activity, such as hiking uneven terrain, lifting, and kneeling. Accessing client location involves long-distance flights and car travel.

Travel is expected to be approximately 25%, but may vary with client requirements. Travel may impact weekends where necessary to meet project requirements.

To apply via email, please click the "Apply for this job" link on this page!
Benefits:
You will grow in your ability to gather relevant information relating to environmental regulatory compliance, read and understand federal and state environmental regulations, perform facility inspections, prepare professional reports, work as a team to meet project deadlines. You will improve your technical writing capabilities. You will have the opportunity for paid travel throughout the United States.
You will receive training as necessary to support you in this position, both from senior staff and through formal training. AARCHER also owns and operates the Aarcher Institute of Environmental Training (see www.aarcherinstitute.com).
We offer competitive market-based salary commensurate with relevant education and experience; a positive, professional work environment; an escalating paid time off schedule; and an excellent benefits package.
We are an equal opportunity employer and all qualified applicants will receive consideration for employment without regard to race, color, religion, sex, national origin, disability status, protected veteran status, or any other characteristic protected by law.