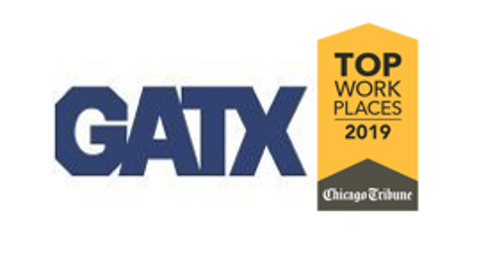 Company Name:
Approximate Salary:
0.00
Location:
Colton, California
Country:
United States
Job Categories:
EH&S Manager/Coordinator: Single site
Environmental Manager/Coordinator: Single site
Industry Segments:
Environmental Services, General Manufacturing, Manufacturing - Miscellaneous
Experience level:
3-5 years
Education level:
Bachelor's Degree
Environmental Coordinator (EHS)
GATX: Who are we?
We are known worldwide as a leader in leasing transportation assets and control one of the largest railcar fleets in the world. The key to our long-term growth and success is attracting and retaining the most talented people from around the world.
We seek individuals who are creative, intuitive, driven, intellectually curious and eager to join a dynamic organization where high-quality work, collaboration and dedication are deeply woven into the corporate culture.
How will you make an impact?
To provide a safe and secure environment for our employees, contractors, visitors and the surrounding community in cooperation with facility and corporate Operations and EHS objectives, targets and goals. To ensure compliance with all EHS regulatory and Responsible Care requirements. To understand and strategically reduce EHS risk to all stakeholders via a proactive and continuous improvement approach.
What are your key activities?
Lead and manage the maintenance of the Service Center's EH&S program.  Maintain strong presence on the shop floor and perform regular facility inspections to ensure compliance with all relevant regulations and GATX policies and procedures (including RCMS). Ensure (or conduct) that all facility employees receive required EH&S training. Lead EHS continuous improvement / corrective actions. Manage incidents and injury claims whenever they occur at a 2-shift operation.

Analyze and communicate the safety performance (incident rate, training, worker's compensation) to all appropriate supervisors and managers.  Establish and implement improvement plans based upon analysis to satisfy GATX Operations Group's Initiatives.

Control and communicate documents pertinent to the EHS systems to all affected personnel including, but not limited to EHS policies and procedures and all regulatory and corporate reporting requirements.

Serve as the technical liaison for researching, analyzing, and communicating on EHS issues to regulatory bodies and GATX Commercial and Operations functions.
What is required of you?
Bachelor's degree with concentration in EHS, Science, Engineering, Operations or related field, or Associate's Degree with equivalent experience.

5+ of experience in a production / fabrication environment with safety and environmental responsibility.

Specific knowledge and experience with confined space entry, elevated work hazards, Title V air permitting, RCRA LQG requirements, Process Safety Management (PSM) and/or Risk Management Plans (RMP) are a plus

Working knowledge of US and California environmental and safety regulations and Worker's Compensation procedures.

Responsible Care Management System and/or SafeStart experience is a plus.

Railroad or tank cleaning experience is a plus.

Experience in a union environment is a plus.
What are we looking for?
Training experience and capabilities

Results driven

Technical expertise

Communication

Organizational Impact

Customer Focus (commercial customers & internal customers)
Other things to note:
Physical requirements include outdoor work (in hot environment), climbing stairs and some heavy lifting.

Minimal travel will be required within the US and Canada.
GATX embraces diversity and we are proud to be an Equal Opportunity Employer. We are committed to building a team that represents a variety of backgrounds, perspectives, and skills.
Follow us on LinkedIn!