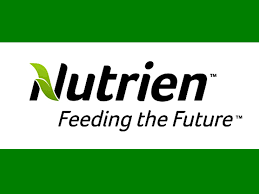 Company Name:
Approximate Salary:
0.00
Location:
Aurora, North Carolina
Country:
United States
Job Categories:
Environmental - Air pollution
Environmental Engineer/Specialist: Single site
Industry Segments:
Chemicals, Engineering, Mining
Experience level:
6-10 years
Education level:
Bachelor's Degree
Environmental Engineer
At Nutrien, our Purpose is to grow our world from the ground up and we do so with safety and integrity as our core values. Nothing is more important than sending our people home safe, every day.
Nutrien is a leading provider of agricultural products, services, and solutions. With approximately 20,000 employees world-wide, we are the largest producer of potash (by capacity) and one of the world's largest producers of nitrogen and phosphate. We also operate a leading agriculture retail network that services over 500,000 growers.
We harvest the best. Diverse views and experience make us strong. We look for people who have a safety-first mindset, who are collaborative team players, who deliver on their commitments, who are innovators in search of a better way, and who believe in inclusion.
Working at Nutrien will provide you an opportunity to help us Feed the Future, and grow your career while earning a competitive salary and great benefits.
This reports to the Environmental Affairs Manager.
What you will do:
Maintain compliance with all air quality regulatory programs, permits, and approvals

Ensure all air quality program policies and procedures are consistent with all appropriate state and federal environmental regulations

Develop and maintain working relationships and interface with air program regulatory personnel with the North Carolina Department of Environment (DEQ) – Division of Air Quality (DAQ) and the Environmental Protection Agency (EPA)

Stay current with state and federal air regulations to evaluate any proposed regulatory changes in respect to their impact on Nutrien

Prepare applications for new permits, modifications or renewals. Must coordinate with operations and maintenance personnel to meet production schedules and plant outages

Oversee all air quality monitoring systems and coordinate audits and reporting requirements

Oversee performance testing programs, and review and approve testing reports

Facilitate air dispersion modeling requirements, including modeling provided in-house or through third-party consultants

Supervise consultants performing air related permitting activities. Monitor costs and schedules to insure approved budgets are achieved

Support the development and implementation of the comprehensive and integrated set of strategies and policies supporting Nutrien's environmentally responsible practices and reputation

Establish and maintain the means to detect company vulnerability with respect to air quality issues

Provide cost effect strategies to comply with increasingly stringent air quality environmental laws, regulations, and permit requirements

Recommend budget appropriations and acquire all necessary resources to achieve environmental air quality program success

Provide assistance and coordination with corporate environmental affairs personnel

Maintain liaison with Maintenance and Operations departments for air quality program issues. Cooperate with other management personnel in solving interrelated administrative, organizational, and technical problems to improve production and reduce costs

Identify air quality program opportunities to optimize productivity and efficiencies within the facility's operating and maintenance areas

Measure and assess the facility's environmental footprint related to air quality

Assume 24-hour environmental call on a rotating basis


What you will bring:
Requires professional knowledge of the principles, methods and techniques of engineering concerned with facilities and systems for controlling pollution and protecting quality of resources and the environment

An understanding and the ability to utilize pertinent aspects of chemistry, biological sciences and public health that pertain to the control or elimination of pollutants are also major functions

Bachelor of Science (BS) degree, preferably in engineering (chemical or other) fields

At least five (5) years experience in operations or environmental

Prefer basic understanding of the chemical processes and production

Knowledge of air quality environmental laws, rules, and policies

Ability to analyze air quality statutory and regulatory environmental language

Thorough understanding of the state and federal air quality environmental regulatory processes

Knowledge of the company's strategies, policies, practices, and procedures

Excellent communication skills, both oral and written. Good organizational and strategic planning skills

Desktop publishing skills such as word processing, presentation development, and spreadsheet programs


Are you a good match? Apply today!
Nutrien is an equal opportunity employer that is committed to creating an inclusive workplace.  We evaluate qualified applicants without regard to race, color, religion, age, sex, sexual orientation, gender identity, genetic information, national origin, disability, veteran status, and other legally protected characteristics
This job will remain posted until filled. You may be required to undergo a background check and substance test in accordance with Nutrien policies. While we appreciate all applications we receive, only candidates under consideration will be contacted.
To stay connected to us and for the latest job postings and news, follow us on:  LinkedIn, Facebook and Twitter