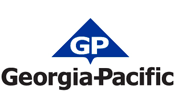 Company Name:
Approximate Salary:
0.00
Location:
Halsey, Oregon
Country:
United States
Job Categories:
Environmental Engineer/Specialist: Single site
Industry Segments:
Paper/Lumber/Timber
Experience level:
1-2 years
Education level:
Bachelor's Degree
Environmental Engineer
Georgia-Pacific's Consumer Products Division is seeking qualified professionals for an Environmental Engineer to support our facility located in Halsey, OR. This position will work within the Halsey environmental team, helping ensure compliance with state and federal environmental regulations. The selected individual will be responsible for implementing and maintaining environmental management systems that promote environmental excellence.  The Environmental Engineer's role on the team may initially be focused on a specific environmental media, however, this role is foreseen to eventually grow in proficiency to provide assistance across all media and environmental programs.
The Halsey Mill is located in the Mid-Willamette Valley of Oregon. It is near both the Cascade mountains and the Pacific Ocean coastline providing outstanding outdoor opportunities while also being close to two major universities and cities that present cultural diversity and entertainment. The area and position present a great work/life balance opportunity.

A Day In The Life Typically Includes:
Collaborating with the Environmental Team in developing, executing, and maintaining site compliance

Obtaining and maintaining necessary environmental permits, plans, and licenses

Maintaining compliance with environmental permits and regulatory and company requirements

Preparing and submitting required regulatory reports to outside agencies

Monitoring key compliance metrics and implementing corrective and preventive actions to continually improve performance

Serving as a point of contact for environmental and technical support for facility staff

Identifying and implementing required training for operations, maintenance, engineering, and other facility staff

Maintaining and growing knowledge of relevant federal and state laws

Professionally representing the facility at agency meetings and during agency inspections

Remaining current with new ideas and technologies and identifying cost effective solutions to proactively address environmental issues

Sharing knowledge with Environmental Engineers from other GP facilities and participating in internal audits of other facilities

Working directly with mill leadership, peers, and staff to assure implementation of an effective environmental management system

Working closely with the mill Environmental Leader and Business Environmental Compliance Leaders for guidance and direction on all environmental matters




 
What You Will Need:
Basic Qualifications:
Bachelor's Degree or higher in Engineering or a Physical Science discipline

One (1) or more years working as an Environmental Engineer or an equivalent role with environmental involvement OR successfully completed Georgia-Pacific's ELP or EDP/ELE program

Experience using Microsoft Office software (i.e., Excel, Word, Outlook, and PowerPoint)




 
What Will Put You Ahead?
Preferred Qualifications:
Three (3) or more years of environmental related experience in pulp & paper, another process industry or manufacturing role as an environmental engineer or equivalent role with environmental involvement

Experience in managing compliance/permitting at a large manufacturing facility

Experience with SARA reporting, DOT, and hazardous & universal waste management

Experience with air permitting and reporting




 
Salary and benefits commensurate with experience.

We are an equal opportunity employer. Minority/Female/Disabled/Veteran - Except where prohibited by state law, all offers of employment are conditioned upon successfully passing a drug test.
This employer uses E-Verify. Please visit the following website for additional information: www.kochcareers.com/doc/Everify.pdf
Follow us GP-LinkedIn GP-Twitter GP-Facebook GP-YouTube