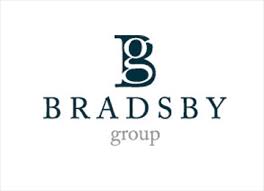 Company Name:
Approximate Salary:
DOE
Location:
Paducah, Kentucky
Country:
United States
Job Categories:
Environmental - Air pollution
Environmental Engineer/Specialist: Single site
Industry Segments:
Environmental Services, General Manufacturing, Mining
Experience level:
1-2 years
Education level:
Bachelor's Degree
Reference Number:
LS - PPEE
Environmental Engineer
Job Responsibility and Requirements
Responsibility for permitting, recordkeeping, and compliance demonstration at a complex, major industrial source

Work with operations to develop practical, cost-effective solutions to environmental issues

Develop and manage environmental compliance programs and perform compliance related reporting.

Interact with outside regulatory agencies, hourly workers, management, and members of the public.

Develop cost-effective compliance strategies for existing and emerging regulations that support business needs.

Provide environmental technical support in areas of expertise.

Bachelor's degree in Chemical Engineering, Environmental Engineering, or related engineering or science field preferred.

Environmental permitting experience and compliance demonstration in a similar industrial facility is required.

Minimum of one (1) year in environmental compliance is required.

Successful environmental compliance with an emphasis on Air Experience in a manufacturing environment, as well as technical skills with an understanding of emissions calculations and emissions reporting is highly preferred.

Must possess strong organizational, interpersonal, analytical, problem-solving, and decision-making skills.

Must possess strong written and oral communication skills including proven experience developing compliance strategies and compliance program reporting.


Looking for an opportunity to be part of a rapidly expanding organization that offers a tremendous amount of growth potential!!
Send resume via email by clicking the "Apply for this job" link on this page, it never goes anywhere without permission and knowing the comany name.