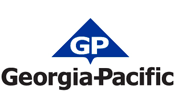 Company Name:
Approximate Salary:
0.00
Location:
Perdue Hill, Alabama
Country:
United States
Job Categories:
Environmental Engineer/Specialist: Single site
Industry Segments:
Manufacturing - Miscellaneous
Experience level:
1-2 years
Education level:
Bachelor's Degree
Environmental Engineer
Georgia-Pacific is hiring an Environmental Engineer at our Alabama River Cellulose (ARC) location. As one of six world-class mills in the GP Cellulose business, Alabama River Cellulose is a fully integrated pulp mill producing specialty fluff and market pulp for a variety of high-end uses and converting technologies. We are also manufacture quality hardwood and softwood pulps, known as Golden Isles Fluff. Our products are used in applications ranging from paper products, diapers, hygiene products, and specialty applications including textiles, pharmaceuticals, food, paints and plastic molding components. To learn more about our Cellulose Division, please visit www.gppackaging.com/Cellulose.
Since 2010, the Alabama River Cellulose mill invested over $200 million in capital improvements. About 90% of the mill's energy is from renewable resources or bio-mass and the mill is a net seller of electrical power. The mill continues to make strategic, long-term capital investments for operational excellence and environmental stewardship to compete in the global marketplace and create value for our customers and society. Furthermore, our mill is an active community supporter through partnerships with Monroe County Public Schools, Alabama Southern Community College, United Way, Monroe Health Foundation, YMCA and many others.
Alabama River Cellulose is located in Perdue Hill, AL which is in Monroe County in southwest Alabama. Our mill is about halfway between Montgomery and Mobile, and a short drive off Interstate 65. We are 162 miles from Birmingham AL, 86 miles from Pensacola, FL, 231 miles from New Orleans, LA and 261 miles from Atlanta, GA. Hunting, fishing, and visiting historical landmarks are among the hobbies residents enjoy.

A Day In The Life Typically Includes:
* Completing assessments and obtaining and maintaining necessary environmental permits and licenses
* Providing support in maintaining compliance with environmental permits and regulatory requirements, including managing air compliance testing
* Preparing and submitting required regulatory reports to outside agencies
* Performing release reporting and recordkeeping as required by Company policy, environmental regulations, and environmental permits
* Monitoring key compliance metrics and implementing corrective and preventive actions to continually improve performance
* Serving as a point of contact for environmental support for the facility and rotating with other team members to provide support on weekends and holidays
* Identifying and implementing required training for operations, maintenance, engineering, and other facility staff
* Maintaining adherence to Company compliance standards
* Maintaining an advanced knowledge of relevant federal and state laws
* Identifying cost effective solutions to proactively addressing environmental issues, working closely with internal subject matter experts and legal representatives as needed
* Representing facility at agency meetings and during agency inspections
* Sharing knowledge with environmental engineers from other Georgia-Pacific facilities and participating in internal audits of other facilities
* Interacting with operations personnel in the Mill to thoroughly understand the environmental process technologies and overall manufacturing processes, communicate environmental requirements and responsibilities, and to answer any questions and address any concerns
What You Will Need:
Basic Qualifications:
* Bachelor's Degree or higher in Chemical, Mechanical, Civil, or Environmental Engineering, Pulp & Paper Technology, or other engineering or physical science discipline
* Two (2) years or more of experience in an environmental engineering role
* Working knowledge of air emissions compliance and permitting
* Proficiency using Microsoft Office software (i.e., Excel, Word, Outlook, and PowerPoint)
What Will Put You Ahead?
Preferred Qualifications:
* Experience working in pulp and paper or a similar process industry as an environmental engineer or equivalent process role with environmental involvement
* Knowledge of Maximum Achievable Control Technology (MACT) rules that apply in a typical pulp and paper mill and Prevention of Significant Deterioration (PSD) permitting rules
Salary and benefits commensurate with experience.
We are an equal opportunity employer. Minority/Female/Disabled/Veteran
Except where prohibited by state law, all offers of employment are conditioned upon successfully passing a drug test.
This employer uses E-Verify. Please visit the following website for additional information: www.kochcareers.com/doc/Everify.pdf
Follow us GP-LinkedIn GP-Twitter GP-Facebook GP-YouTube