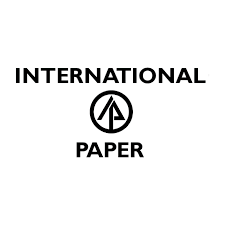 Company Name:
Approximate Salary:
0.00
Location:
Pine Hill, Alabama
Country:
United States
Job Categories:
Environmental Engineer/Specialist: Single site
Industry Segments:
Paper/Lumber/Timber
Experience level:
6-10 years
Education level:
Bachelor's Degree
Environmental Engineer
What if you were given the opportunity and responsibility to make a difference? It is time to embrace your Infinite Possibilities. This is your opportunity to be part of International Paper, a Fortune 500 company and global leader in paper and packaging products. IP is known for our commitment to the environment and to cutting-edge technology. We have spent more than 100 years creating new ideas, and we are looking for people who can collaborate to help us build on our history, while creating future success. We are committed to attracting, preparing, promoting and supporting our teams. At International Paper, you control your destiny. We offer benefits, challenges, global opportunities and total rewards. When we say Infinite Possibilities, we mean it. 
The Mill Environmental Engineer position will report to the Mill Environmental, Health and Safety (EHS) Manager.   This position will support IP and mill performance and environmental goals by managing day to day environmental and sustainability responsibilities for the mill and provide leadership and strategic vision to drive continuous environmental improvement.  This position will guarantee the appropriate internal mill resources are identified and readily accessible to accomplish regulatory and corporate requirements and initiatives.  This position is a key position within the mill's EHS team and will take the leadership role on all environmental matters (from environmental incident elimination to new capital program project reviews/implementation and implementation of comprehensive environmental management system expectations) to ensure all regulatory and company expectations are met.  The position should serve as the mill's point person to likewise address and respond to Sustainability questionnaires and data collection as well as external regulatory association advocacy within the State, networking with other mills and corporate environmental subject matter experts, as necessary.
This individual will need to possess leadership skills, be action oriented with a drive for results, be able to learn and adjust quickly, be adept at building effective teams and be able to set priorities based on the mill needs, working closely with appropriate mill and business leadership.
PRIMARY RESPONSIBILITIES:
Serve as a technical expert for Environmental compliance for Mill business units (pulp, power and paper)

Identify, assess, and recommend approaches to ensure the Mill maintains compliance and resolve potential non-compliance in a timely and cost effective manner, engaging key stakeholders throughout. 

Drive continuous and deliberate improvement including systems development to insure compliance and prevent problems

Align environmental strategies for the Mill to achieve Company, Business and Mill objectives including Sustainability goals.

Provide support during development and implementation of regulatory compliance projects and programs

Promote and utilize employee engagement to achieve desired results

Interact with regulatory agencies including ADEM and Region 4

Interact with corporate leaders and Subject Matter Experts

Manage complex environmental permitting and regulatory tracking for the Mill

Manage consultants and salaried staff to prepare accurate and timely compliance reports and permits

Investigate and identify root cause for environmental incidents including near misses

Knowledgeable of emerging environmental regulations

Serve on environmental weekend rotation team  




 
Key Challenges:
This position will be focused on external issues, such as state regulatory and industry association initiatives, that may affect the mill's environmental requirements and obligations.  The position will in many cases work to directly influence various levels of local and state regulatory authorities.  To do this, the individual must possess collaborative skills, organizational agility, innovation management skills and be able to resolve problems in a timely manner.
This position will provide oversight and guidance to all departments within the mill and assist with effective management of:  
EHS&S Excellence – Implement programs, initiatives and measures to advance environmental and sustainability key metrics including but not limited to elimination of significant environmental events and the implementation of a comprehensive environmental management system; focus on environmental footprint reduction opportunities to support Sustainability Goals; and achieve gains and reduce costs and liabilities for environmental. 

Work directly with mill EHS manager on performance management and development opportunities of full and part time staff members.




 
Knowledge and Experience: 
The ideal candidate will have experience in the forest products industry or an industry with a similar risk profile and bring to this position a type of creativity and "can do" attitude that will make the overall organization successful.   The candidate will need a practical understanding of regulation and company policy/standards, and the ability to work with the mill operating departments on improvement initiatives and on-going compliance initiatives.
The position will be recognized and rewarded for delivering solutions that sustain and improve current levels of environmental performance in a more effective and efficient manner.
Position Requirements:
Bachelor's degree in science, engineering, or environmental sciences/management or related degree.

Experience with regulatory & electronic reporting systems (e.g., Title V & PSD, MACT) is preferred.

Minimum of 5 - 8 years' experience in a broad range of manufacturing. environments, forest products industry preferred.

Track record of success in working in a team environment.

Capable of managing multiple concurrent tasks.

Good verbal and written communication skills.

Good computer skills in common applications, i.e., Microsoft Word and Excel.

Strong written & verbal communication skills; presentation and training delivery skills.

Expert knowledge of regulatory requirements.

Key Accountabilities:
In addition to the highest ethical standards, this person must also embody IP's commitment to four key accountabilities:
Pursuing an accident and incident free workplace.

Demanding 100 percent compliance with all applicable laws and regulations.

Raising performance standards by advancing the ideals of sustainability.

Developing direct reports with appropriate competencies and skill sets needed for success of the mill's environmental obligations.




COMPETENCIES:   
Managerial Courage

Customer Focus

Results Oriented

Interpersonal Savvy

Functional/Technical Skills

Building Effective Teams

Ethics and Values

Managing Through Systems

Integrity and Trust

Written Communications




International Paper is an Equal Opportunity Employer - Minorities/Females/Individuals with Disabilities/Veterans.
More Jobs Like This
We couldn't find matching jobs.