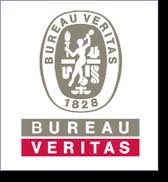 Company Name:
Approximate Salary:
0.00
Location:
Renton, Washington
Country:
United States
Job Categories:
EH&S Engineer/Specialist: Multi-site
EH&S Consultant
Safety Engineer/Specialist: Multi-site
Safety Consultant
Industry Segments:
Consulting, Environmental Services
Experience level:
6-10 years
Education level:
Bachelor's Degree
Environmental, Health & Safety (EHS) Staff Consultant
Bureau Veritas offers dynamic, exciting employment opportunities with an attractive salary/benefit package and an opportunity to play a vital role with a global organization. If you would enjoy working in a dynamic environment and are looking for an opportunity to become part of a stellar team of professionals, we invite you to apply online today.
This position is responsible to ensure equal opportunity in employment in that all persons are treated equally and on the basis of merit, in decisions regarding selection, placement, promotions, training, work assignments, transfers and other personnel actions.
Qualifications:
The incumbent will be an energetic self-starter possessing the desire & technical ability to execute employee safety and accident prevention projects from start to finish.

The incumbent will possess at least 6-8 years of experience-based knowledge in all basic technical areas of Occupational/Employee Safety.  

A solid base of knowledge in industrial ergonomics is also desired.  

The incumbent will possess the ability to work independently, staying within the Scope-of-Work parameters as laid out by a greater overall project team led by the customer's senior Environment, Health & Safety staff.  

As needed for specific customers, the incumbent will also provide selective project management functions. Project budget and timeframe commitments will be met.

Experience in the aerospace industry highly desired.  In lieu of aerospace experience, experience in (1) heavy industry, (2) manufacturing, or (3) manufacturing/assembly and systems integration organizations would be acceptable.

Responsibilities:  
Provides a wide variety of occupational safety consulting services to clients.

In close routine collaboration with the customer, implements and executes an agreed-to service plan.  Reports progress on plan completion as directed.  

Works with numerous internal and external stakeholders in the interest of achieving desired overall project velocity

Acts as an advisor to the customer on various safety and employee accident prevention issues.  Works with the overall client relationship manager to ensure projects are completed on time and within budget.  

Possess knowledge on a broad range of safety technical subjects, and how to apply that knowledge in real-life settings on the shop or factory floor.  Highly familiar with standard concepts, practices, and procedures in the safety field.

Strong shop/factory floor hazard identification skills required.  Serves as the customer's 'Eyes and Ears' out on the shop floor.

Strong ability to relate to and communicate with the customer's touch labor workforce and shop floor supervisors

Relies on experience and judgment to plan and accomplish goals.

Ensures compliance with all environmental, health and safety regulations, and keeps abreast of any changes to laws and regulations that impact the organization. 

Provides input to client relationship managers or business development staff on potential new or follow-on safety projects based on current projects being worked.  Participates in business development activities as directed. 

Meets annually established goals for personally-generated revenue, effective labor rate, and utilization %

Meets annually established goals for Customer satisfaction

Pursues ongoing professional development as mutually agreed with the Business Unit Manager

Customer needs are met on a timely basis and emergencies are responded to quickly.

Demonstrates the ability to successfully execute technical projects with limited supervision




Education/Experience Requirements:
Bachelor's Degree in Science or Engineering  

Minimum 6-8 years related experience

Project management experience a plus

Ability to interact with all staff/clients/contractors in a professional manner

Solid report writing skills

Strong verbal and presentation / PowerPoint skills 

Good organizational skills

A great deal of creativity and self-starter initiative is required.  This position entails routine ongoing work and negotiation with numerous customer stakeholders – all of whom need to be 'satisfied' with respect to project purpose, scope, and tactics 

Comprehensive computer skills, internet, MS Office (PowerPoint, Excel, Word)

Can successfully conduct projects of increasing complexity in a variety of industries and project types




If you are an individual with a disability and you would like us to assist you with searching the Careers Page site for employment opportunities and/or assistance with completing your profile and application, please contact us at 1-888-357-7020. We are happy to assist you and encourage you to consider Bureau Veritas for your next great career opportunity!
Bureau Veritas is an Equal Opportunity Employer, and as such we recruit, hire, train, and promote persons in all job classifications without regard to race, color, religion, sex, national origin, disability, age, marital status, citizen status, sexual orientation, genetics, status as a protected veteran, or any other non-job-related characteristics.