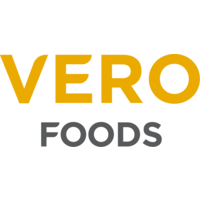 Company Name:
Approximate Salary:
0.00
Location:
Fairfield, California
Country:
United States
Job Categories:
EH&S Manager/Coordinator: Single site
Industry Segments:
Food & Beverage
Experience level:
3-5 years
Education level:
Bachelor's Degree
Environmental, Health and Safety (EHS) Manager
Courage Production is a food manufacturing company with a solid reputation of delivering high quality products and service for over 50 years.  We are looking for an experienced Environmental, Health and Safety Manager to join our team!  The EH&S Manager is a critical member of the Operations team and is relied upon to continue to improve and support the business.
Job Summary: The Environmental, Health and Safety Manager will be responsible for the leadership and development, training content, communication implementation and monitoring of safety health and environmental systems and programs.  The EH&S Manager will also be responsible and accountable for ensuring compliance with applicable regulatory requirements.
Essential Duties and Responsibilities
Oversee and ensure compliance with applicable safety regulations as defined by Federal and State regulatory agencies (OSHA/Cal-OSHA)

Lead any regulatory visits and inspection with OSHA/Cal-OSHA

Coordinate with Human Resources the maintenance of agency and company mandated records (OSHA log, Modified Duty Spreadsheet, claim reporting and employee file record upkeep).

Develop, plan and execute action plans as it relates to safety of the company

Use strong root-cause analysis to resolve problems and ensure improved safety and security capabilities

Coordinate with supervisor and manager to review accident reports and propose corrective actions

Work with Supervisors to ensure that modifications for injured workers are being properly administered and followed

Manage all preventive safety programs

Oversee and administer all safety training programs for both hourly and salaried staff.

Implement and oversee an emergency response team

Manage the company relationship with local and state safety authorities

Manage citation investigations, coordinating with management and outside counsel

Work with Director of operations to budget and implement improvements to our safety, environmental and security systems

Provide KPI status updates to upper management

Maintain proper permits and records for compliance with local and state authorities (water, waste, emission, etc.)

Review and manage all safety data sheets for emission and toxic impacts on the facility and obtain necessary regulatory approval

Monitor all areas of possible water contamination, including storm water pollution prevention plans to ensure compliance with appliable regulatory requirements including reporting requirements.

Manage spill containment, notification and remediation procedures in the event of reportable release

Prepare and submit annual and semi- annual reports

 Identify potentially hazardous biological, chemical and radiological materials and manage protection

Educate employees on how to prevent health problems using safety training program

Ensure policies, procedures and practices are being effectively carried out
We offer a competitive benefit program to all our full-time team members. It includes medical, dental, vision and life insurance that provides coverage for your dependents.
Also included is a 401k retirement plan in which the company contributes 3% of your eligible earnings. Voluntary benefits are also offered for unexpected accidents and catastrophic illnesses.